This is a poem in my happy vagabonding series (e.g., 1, 2, 3…) in my Vagabonding poetry book (in manuscript) about exploring my new Continent in good company. It's about admiring the Roman ruins in Pula, Istria (Croatia) with my love last summer. It also resonates with some other poetry I've written/blogged/illustrated, on how empires fall.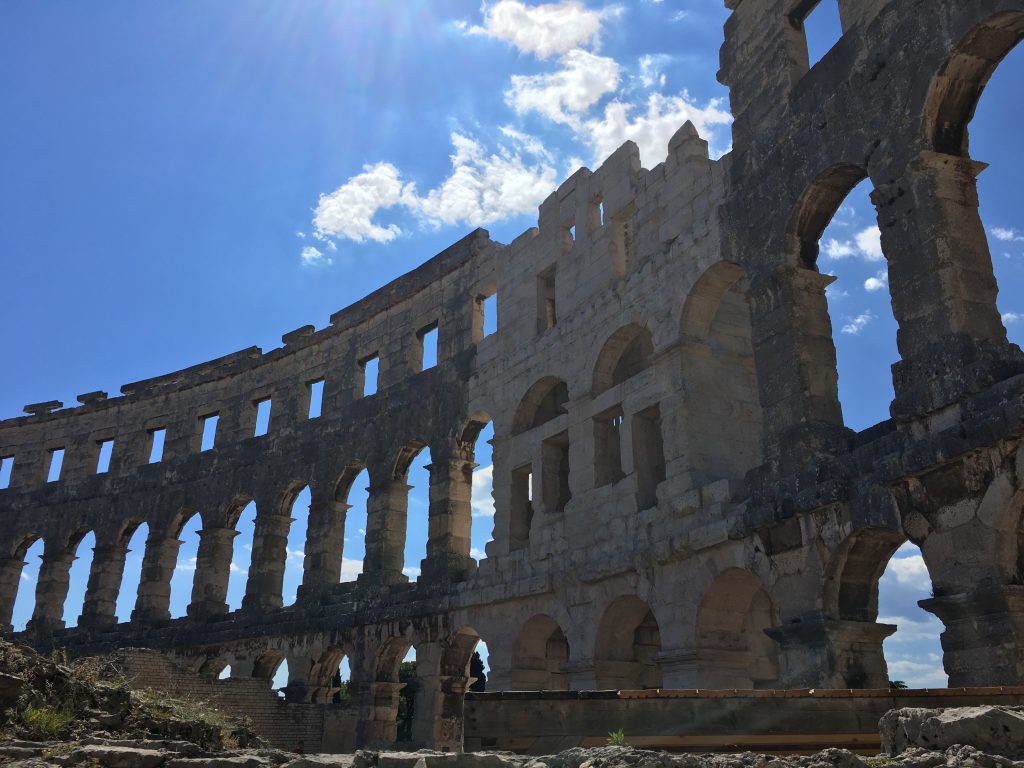 "Pula, Istria"
Croatia
Here is pink!
and there is purple!
Begonia bound
and gate crepe myrtle.
Olive upon olive tree
to cook and lather you and me.
Vineyards for the sweetest wine—
and of the ending, not a sign
but these stone ruins on the hill.
(No reason, either, crossing this
pagan blue sky they touch and kiss.)
This morning, we can build them still.
The Roman bridge, the Gothic arch,
and its devout and sure démarche.
But we had better write it down
in some form other than a town,
before that old collective rot
starts in
and we forget again
how it had been
to build
(and be fulfilled
by) what they built
(with trig, not guilt),
after we lose
the muse
of what
we got.