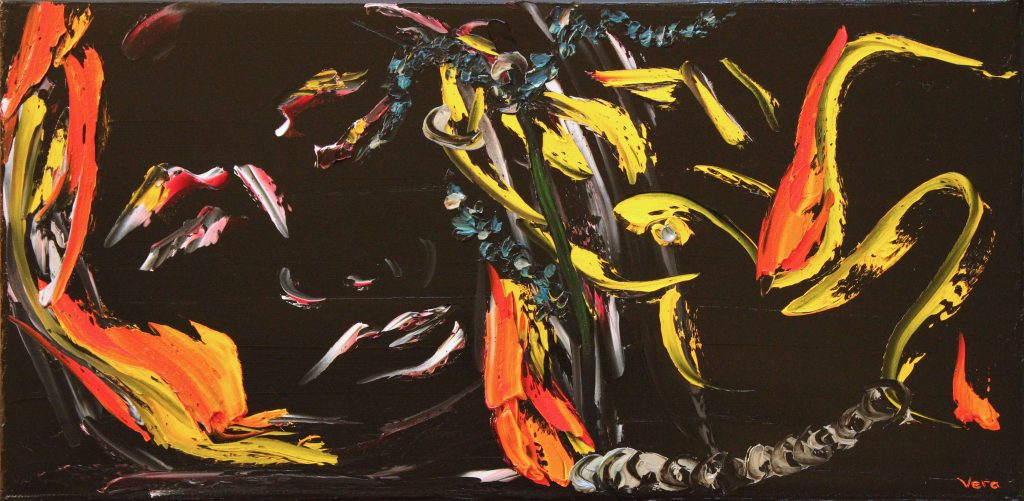 "The Unfree Secret of the Heart," oils on 30 x 60 cm stretched canvas (web store).
With thanks to Eva Kästel for sending me to David Bowie's painting "Heart's Filthy Lesson" that, along with KN and Leonard Cohen's "Anthem" ("the dove is never free") inspired this painting.
Now this, always with more thanks to the muses than can be expressed.
"New Years Resolutions"
More birds, fewer stones.
Less words, more poems.
More lovers, fewer drones.
One good line every day.
Accept Trump isn't going away.
Make art, get out of the way.
No liars or cheats or drunks.
Only necessary funks.
More sluts, fewer monks.
All of this I wish for me.
And for you, what would you be?
I'll help and cheer you along times three.
Three hips for birds.
Three hips for words.
Hip-hooray for your soft lips,
close enough to be blurred.