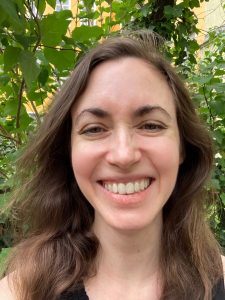 A PhD research methodologist and transparency activist, Dr. Wilde spent her graduate education at the University of Virginia studying technology. Her PhD research earned a highly competitive National Science Foundation  (NSF) Doctoral Dissertation Research Improvement Grant. One of her graduate Freedom of Information Act (FOIA) requests became a successful, Knight Foundation-supported lawsuit against the Department of Defense.  She went on to an NSF postdoctoral fellowship in UCLA Psychology's prejudice and violence lab. This led to a fellowship at the Harvard Kennedy School's inequality center, pitching police departments nationwide a database project to increase fairness and transparency while Ferguson burned.
In 2015, Dr. Wilde left academia and resettled with her love in Berlin. She continued publishing on lie detection (see iborderctrl.NO!) and has been quoted as an expert in Wired, McClatchy Newspapers, and elsewhere (see Lie Detection). Her voice has long reached a popular audience including through publication in outlets including McSweeney's Internet Tendency and The Guardian (some under a previous name and pseudonymously; see Publications). Her recent speaking engagements covered topics ranging from infant feeding and science reform, to race and AI. She writes the SubThing "Wilde Truth: Research Methods for Revolution," covering intersections of science and ethics.
Social media/other web presence: Twitter @vk_wilde, Wilde Truth: Research Methods for Revolution (Substack newsletter with Facebook page), Mastodon @vera_wilde@nerdculture.de. 
Contact: vera at verawil dot de, +49 151 5907 5245 (texts via Signal preferred)