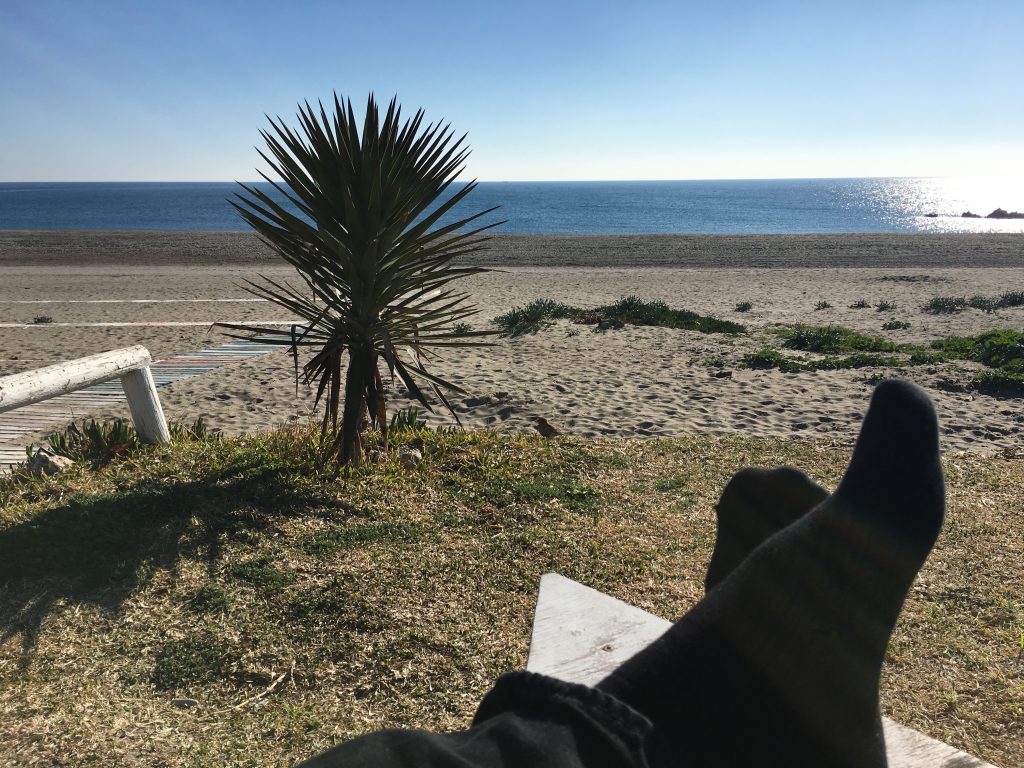 "feeding the well"—pouring inspiration/goodness/newness in without expecting anything out; Julia Cameron, The Artist's Way. 
Recently I was feeding the well in Málaga, where I saw and reviewed a lovely Mediterranean art exhibit. And this is a poem about feeding the well, as an activist as well as an artist, last summer in Croatia with my love and another member of our tribe (h/t GP).
"We were paradise"
We were olive trees
we were stark blue seas
we were nearer to Greece than I've ever been
and you tasted the olives and said it's a sin
how empires have changed so much since then.
We were rosemary breeze
we were soft pink flowers
we were walking on blisters and talking for hours.
And I bought you apricots like you had at your aunt's,
and no one on the beach was bothered with pants.
What was the world while we were paradise?
What glaciers melted while we were fresh ice?
What forests burned down while we played nice?
What cities flooded, what droughts drilled what dirt?
Though we missed many train-wrecks—
failed to feel all the hurt—
we were trees and seas and needed breeze.
We were flowers and hours and apricots on the beach.
When we meet again, in peacetime or in breach,
I'll call up this you if you call up this me.