This week U.K. Home Secretary Amber Rudd approved Lauri Love's extradition to the U.S. to face charges for his alleged hacktivism in digital recognition of Aaron Swartz. This decision is alarming as it places a vulnerable person in mortal danger, violating the Human Rights Act. It's also alarming because Lauri is a tech thought leader who stands for freedom of expression, association, and conscience.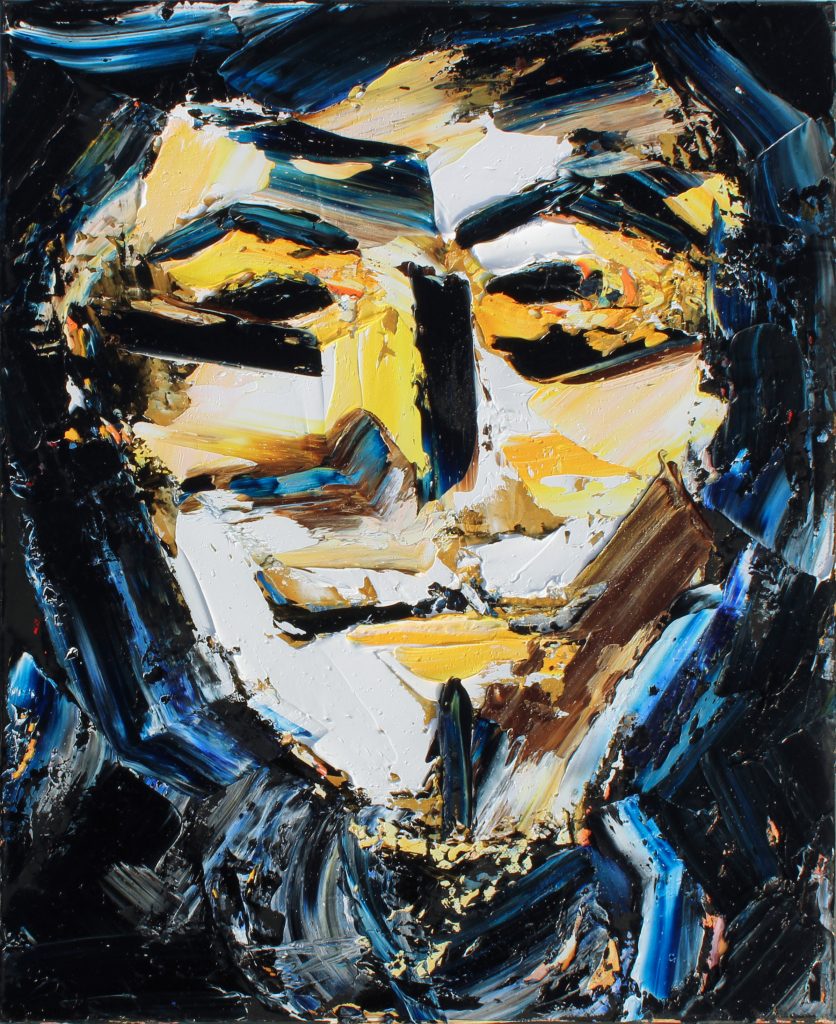 "Anonymous Love," oils on 40 x 50 cm stretched canvas (web store). 
Please write your U.K. MP and donate to Lauri's Courage Foundation legal defense fund. Following on my previous successful painting auction for his defense fund, I'm offering a special discount on everything in my online shop for the next 14 days—when you donate 250 euros or more to Lauri's defense. Email for details.