This analysis paralysis is dumb. I'm an artist. I need to make art. All I want is to paint, I thought.
Yet! I've never painted in public around other people. Artists have to make our work, which can start out intensely private—especially when one feels the honing of the craft to be early and lacking—public. We have to do that to get recognition of value, to make it work. We have to do that to get feedback to increase the value, to make it better. A lot of artists, like me, don't like to do it and then complain that we can't make a living doing it. That's a self-fulfilling prophecy.
So I bought canvas and acrylics and set up on the Thames yesterday.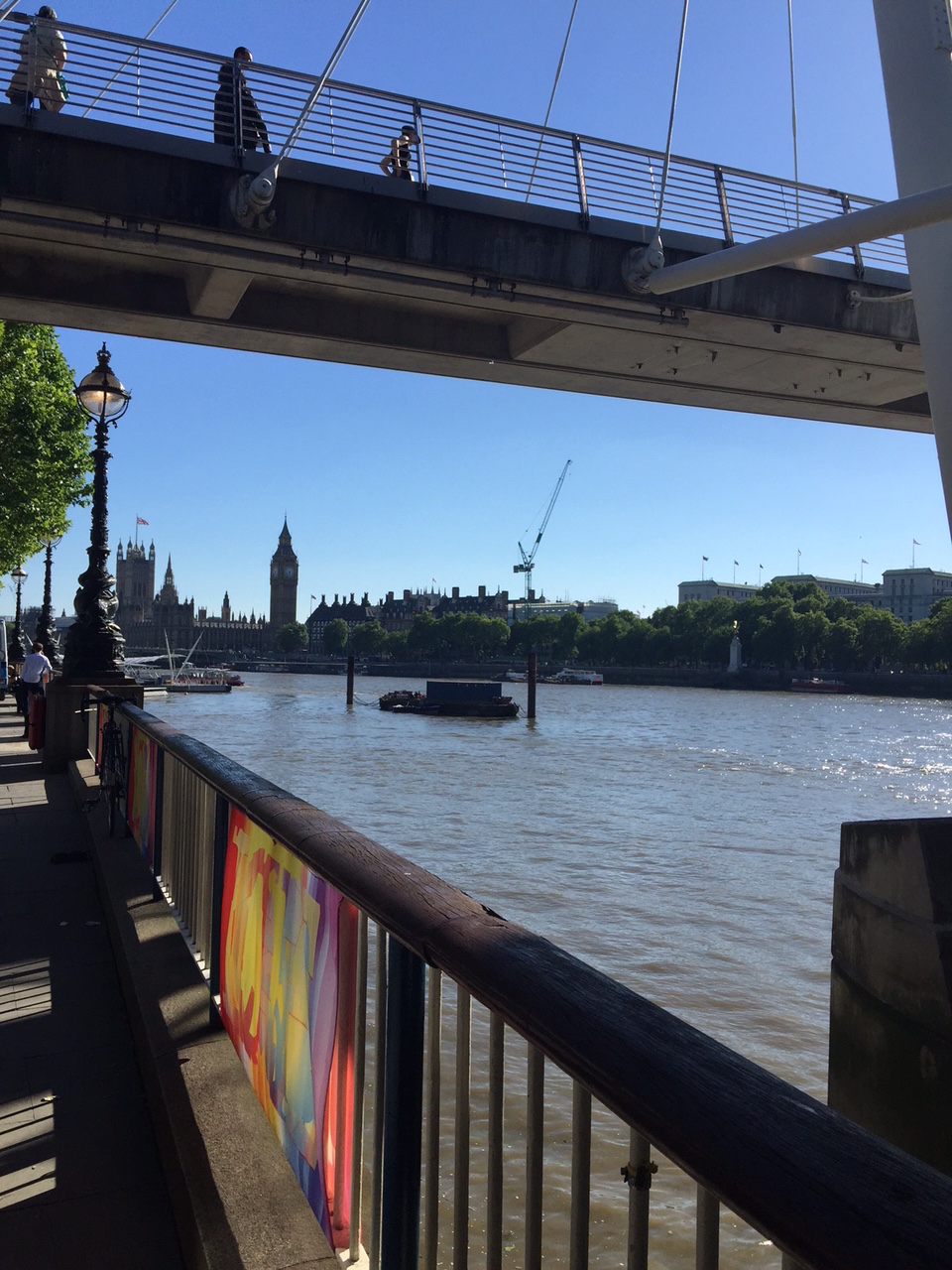 Passersby mostly ignored me as I grooved to a nearby busker's lovely sound. It was like being invisible under a bridge with the sounds of water and music, the London skyline, and a vibrant market nearby at the South Bank summer Festival of Love.
Until I had made a few paintings, and then people started to notice.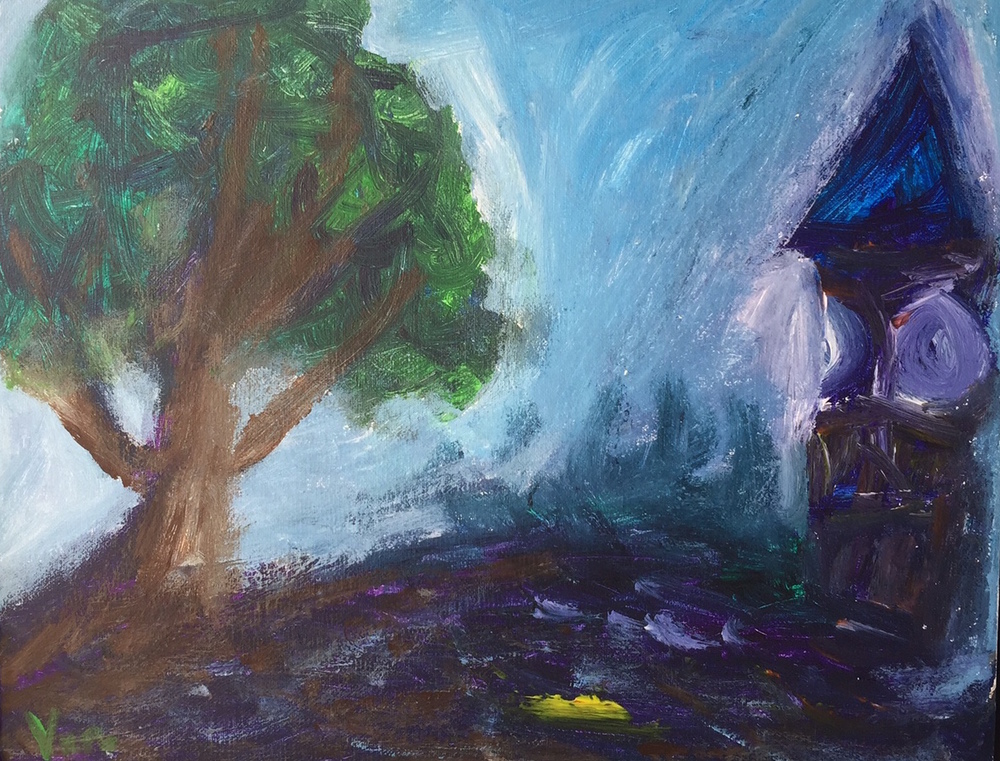 "Are you selling those? Where did you train?" a group of passing art students wanted to know.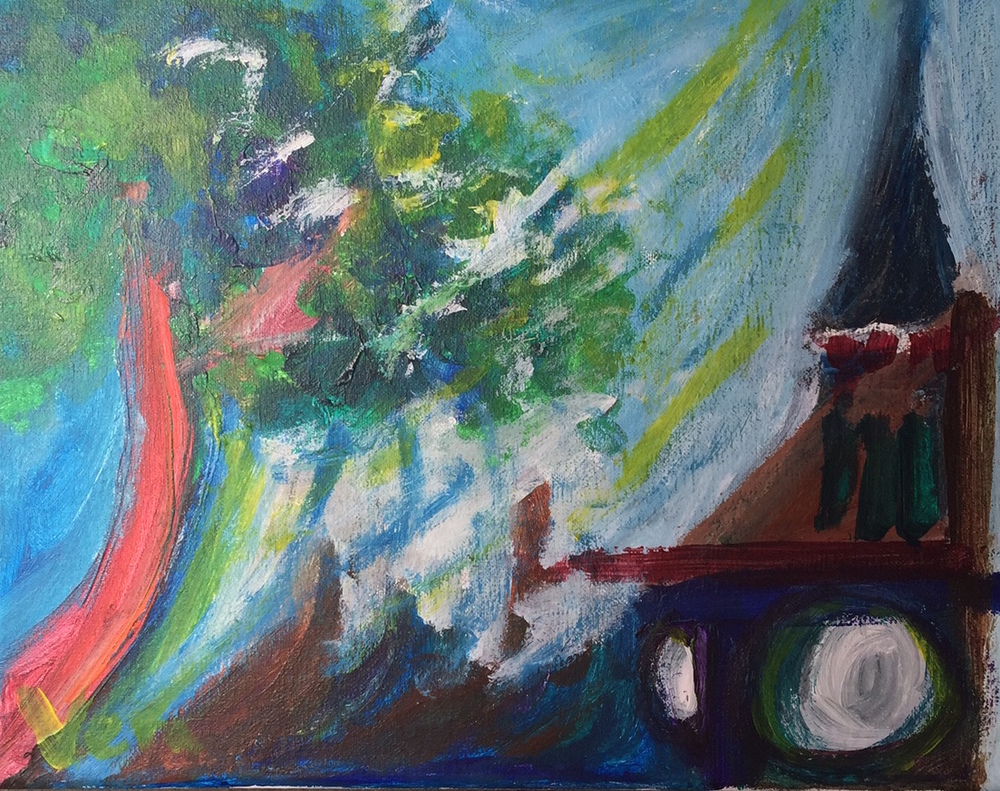 "I wish I could paint," a man with a beer can lamented, too close to my ear.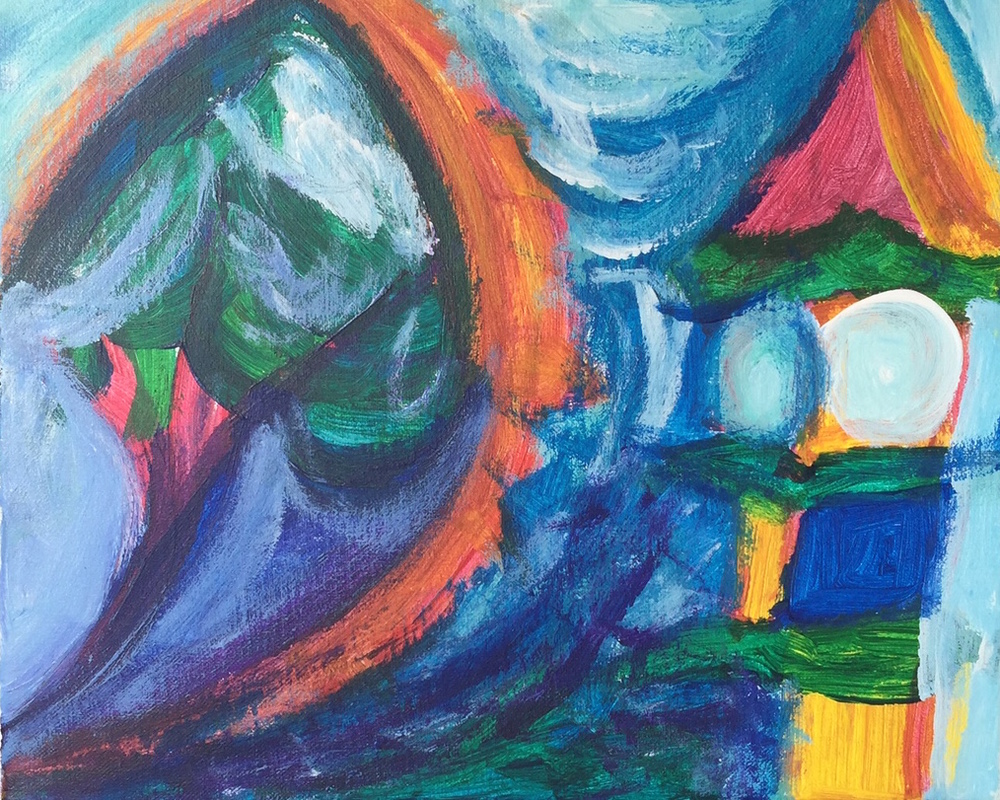 "Would you paint our caravan? I'll give you 15 quid and a coffee" another dude working the bank offered. But I was already out of canvas.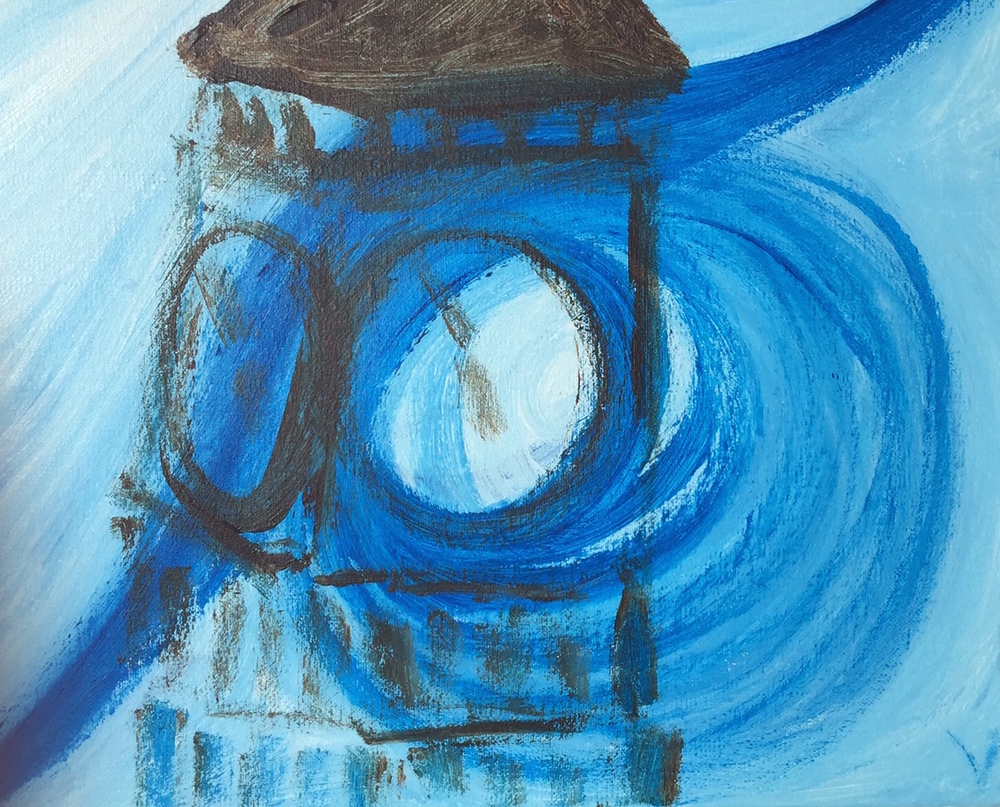 "Are those children's paintings?" a passersby asked, earnestly.
"Are you selling those? Do you know that's illegal?" plainclothes private security smiled.
And so my first-ever public painting experiment concluded with no sales and a private lesson in London public art laws.
London Public Art Laws
This was useful as an information-gathering exchange—if this is right. And the nice plainclothes security men were very nice.
Performance art in London: Ok if it's music on public land, need permission on private land.
Art as goods selling in London: That's peddling, and you need a permit for it on public or private land.
How do you know what's public or private land? Ask other artists. Or set up and see if you get in trouble.
How do you groove when you're being judged? Man (or woman) up and do it, because that's how artists survive. Or so I gather.
And how do you distinguish between art as service or performance (painting, singing) and art as good (selling the paintings you just made, or the CD of the songs you're singing)?
You play nice with security and don't look like a Romanian gang member, because that's who the legal regime surrounding public art in London is really designed to keep off various turf.
Because like in Mexico City, there are formal and informal systems at work here. Mexican police issue informal tolerancîa for people who don't have the right permeso but aren't causing trouble. When they feel like it. London private security tell you where artists go to break the law to not get caught… Making art in public. Because the laws at work deterring commerce and public art creation here aren't really intended to deter commerce and public art creation. They're really intended to deter crime and uphold property owners' land rights.
This still puts a damper on my desire to go test public art-making modes. It's hard enough to figure out how to market poetry as a service and a good without worrying I'm gonna draw heat offering streetcorner haiku summaries.
Does that work? Can a poet make a living doing that? Is that a thing?
Probably it doesn't work. But I don't know, I haven't tried.
Do I want to risk hundreds of pounds of fine or detention finding out?
Not really. And I shouldn't tempt fate thinking about the pro's of getting first-hand experiences of different countries' justice systems.
Other Experiments
Most of the last few nights, I stayed in a mixed room at a hostel. I've walked out of those before, but this one felt safe. Although it wasn't what I booked, and I got the hostel to give me money back on that count.
Last night was my first solo Couchsurfing night. Dinner was amazing—we all tried rabbit for the first time (yum). The young married couple I'm staying with are incredibly kind, creative, well-traveled, positive. Normal, vibrant people giving back to other normal, vibrant people in the share economy—for community, not for profit.
Their lovely mother/in-law told me about the amazing Indian food and cheap labor she misses, and we talked about how wonderful the public transportation and clean air are here. And came up with a hilariously perfect description of what's different about the West, the infrastructure/community trust trade-off: "nice, neat, no one to talk to." I like to think the share economy movement is changing that. Art changes that. Deciding that we can change that, changes that.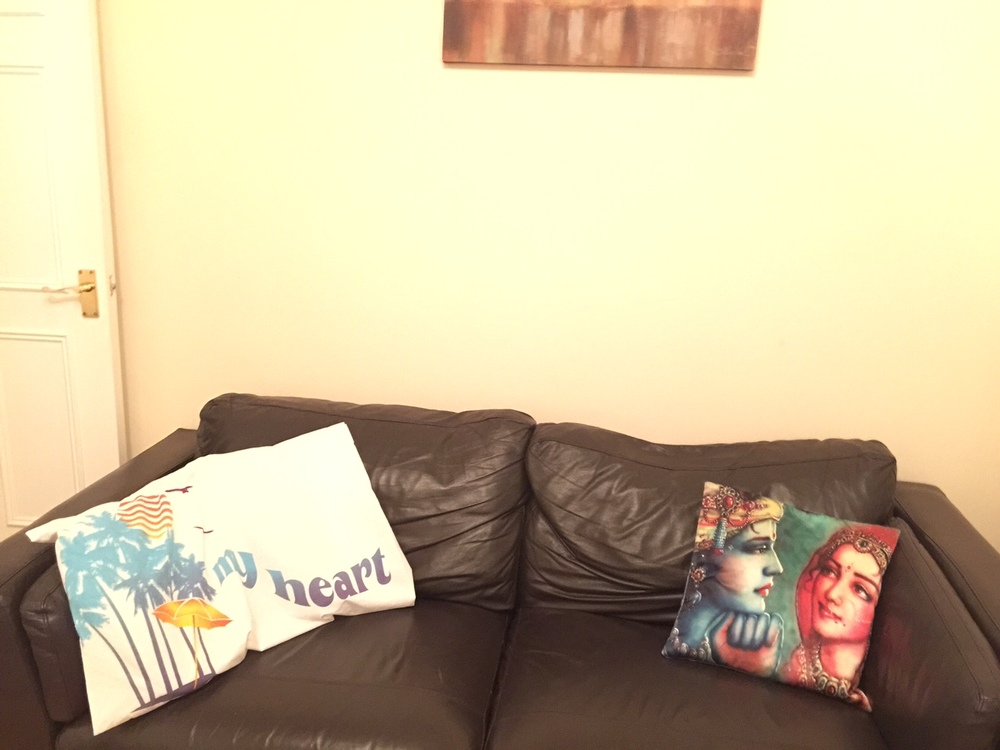 This morning I attended an amazing Daybreaker (drug/drinking-free morning rave)—another first—with some fellow Google London Campus start-up starting-up folks. It was so good to be among fellow-feeling freaks who can't sit still but don't need another high. It made me remember how much I loved teaching children's ballet, jazz, and storytelling through dance a few lifetimes ago. Like I need another dream floating around my head. But I could get used to early morning dance parties.
Tonight, another new party of a different kind—Cryptoparty (hacktivist computer security class) with fellow world-peace-through-art weirdos. Probably a good idea to know something about computer security if I'm going to keep trying to figure out how to defeat ISIS recruitment on social media with art and positive selective attention.
But in-between? I'm not sure what job to show up to next. I know social media is supposed to be business—all message, all the time—according to a lot of advice. But I have to write to synthesize information and figure out what I think, what's next. Or even what the hell I did yesterday. So I rationalize: Part of my message is authenticity, and this is authentic. I'm learning. I'm showing up to not knowing a whole lot, especially (so it seems to me now) for a 30 year old with a Ph.D.
My public painting experiment was a success insofar as I made some paintings, had some nice conversations, and learned more about relevant laws and not so relevant but interesting public safety issues. But the art didn't sell and I can't do it again. I'm not sure where I can try more active, in-person market validation experiments in art-making, playing nice within the public-private, goods-services matrix.
Stuff I Could Try
In true recovering academic fashion, my priority is to prioritize. Continue honing my desires into concrete goals with attached timetables, and means-specific plans for achieving them. To this end, I'm continually trying to be better focused on one main thing. But to me the one thing is world peace through art, and that's too broad. Too weird. Too meta. It's an idea. A form. Not on this plane. That's good in some ways (purpose) and bad in others (process).
In line with what I've been learning about the power of positive selective attention—butterflies are @#! everywhere if you are tuned into butterflies—what if luck and success work the same way???—I'm reorienting from this as a weakness I need to worry about fixing, to thinking of it in positive future ideational terms. I know my one thing that I'm about, that is the artistic process I show up to for hours every day, losing time, enjoying the flow state of that creative work-play.
If the one thing is painting, as it was in Boston in the fall and winter, when I filled my home studio with hundreds of oil paintings—then I need to be better about buying supplies, securing a studio space of some kind, getting on a UK online selling platform, finding art fairs here, pitching to galleries here, and hanging out with other painters here. I need to figure out how to make travel and oil painting as ecommerce compatible.
If the one thing is poetry, I need to be trying more market validation experiments that might build brand for my illustrated poetry book before self-publishing it and/or the illustrated children's books series I'm developing. For example, I could set up shop in an art market or square where it's legal—I'm not sure where, but can find out by trying and asking and trying again—and try selling 10 minute, 5 pound (buck) illustrated haiku summaries of people's life stories or dreams. Try it in a few areas for a half a day each at this point today. I'm not ready—I don't have a sign, I don't know where to go, I don't have a draft pitch written and memorized—but this is improv-able as a set of experiments to pull off today to learn more by doing.
If the one thing is performance-related—I've always loved reciting poetry and singing, but been afraid for a long time to make the imperfect noise—then there are fractal sets of next steps for being good/getting better at niches within that realm. And I keep experimenting with things in this vein even though I don't feel like I'm that good at making noise. Plays and stand-up in grad school, a bit of singing my songs here and there, an invited open mic tomorrow where I can try combining original poetry recitation with my songs, in pairs of works on related concepts. And then rejoin the crowd to sketch the other performers and dance. Because I am a successful, focused, productive, jobbing artist. But art is not one thing.