My lease is up on 05/31 and I'm starting my year-long life experiment in traveling and making art a few days later. So I'm having a moving sale—selling 200+ oil paintings in 2 weeks.
Here are the two paintings that have sold so far today—along with others still available in the galleries they're from, and part of the stories that weave them together. I threw in a surprise bonus painting with each painting sold, and shipped them right away.
Outside the Legion of Honor
When I visited the Bay area for the first time for work earlier this year, I was lucky enough to have time also to visit the Legion of Honor fine arts museum in San Francisco.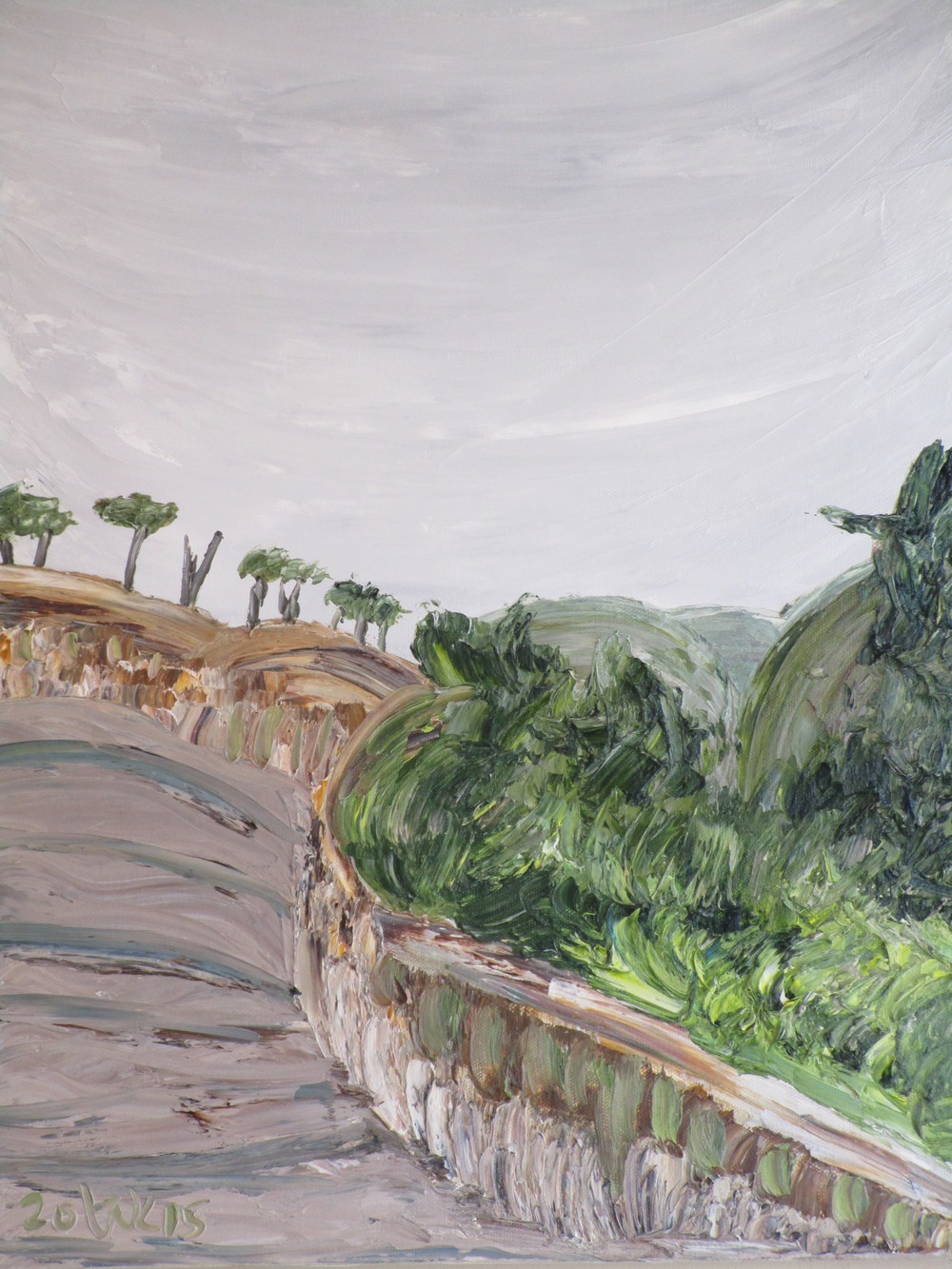 Even the trees outside the museum knew they were part of a special place of art.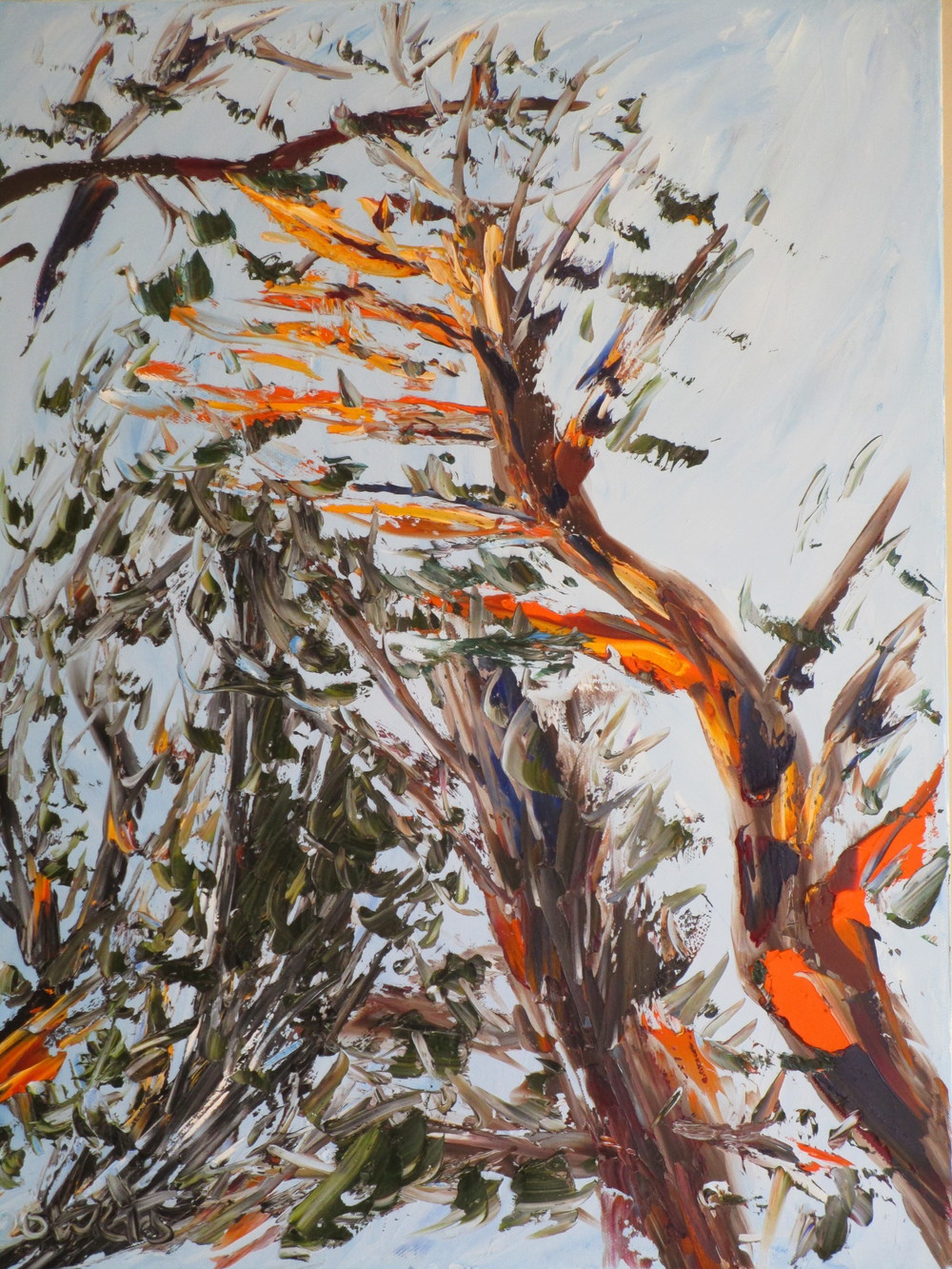 The waves crashing nearby knew, too.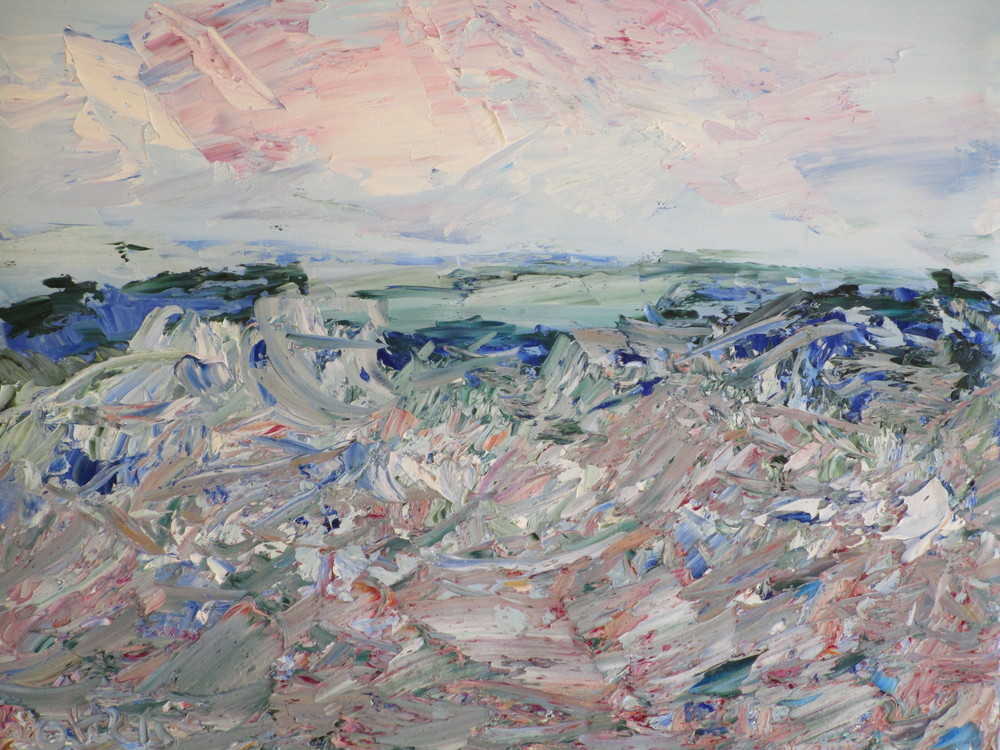 As did the bridge at night. The Golden Gate Bridge WAS part of a big art installation I caught the tail end of—lit up for a limited time by 25,000 LED lights.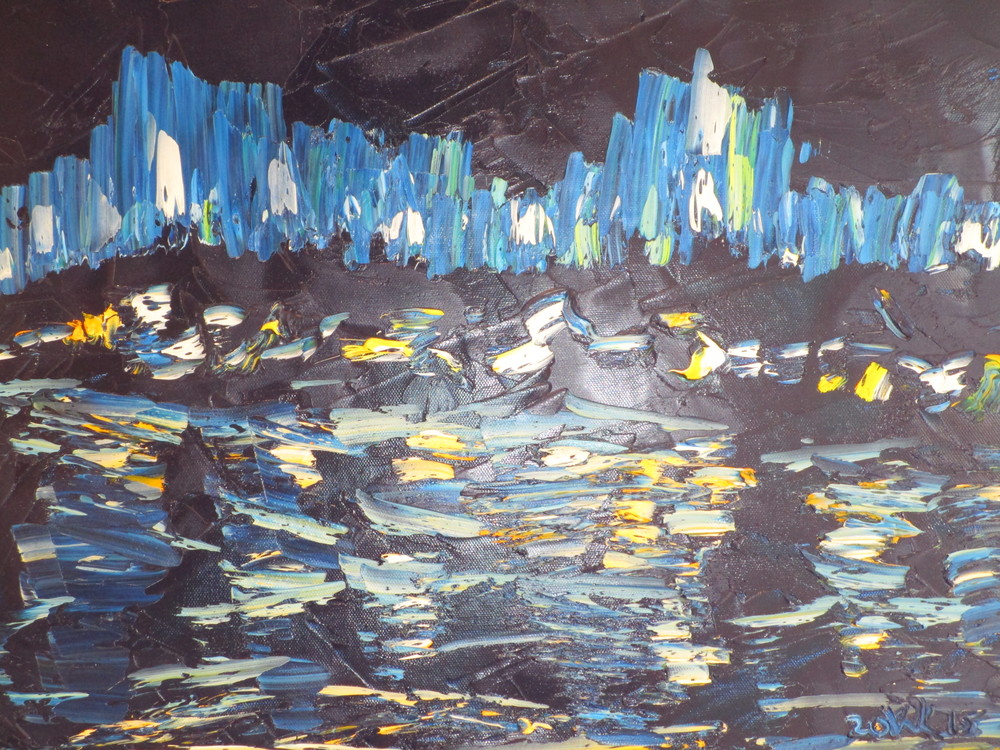 The LED lights have all come off the bridge now. The water underneath at night must look very different. Still lit up by buildings, boats, and passing headlights. But darker. I was lucky to catch it in this window of much light.
Waves in the Intelligent Universe
When I read the Wendell Barry book Digging In this fall, I couldn't stop painting this idea from it: "The human definition of the natural world is always going to be too small, because the world's more diverse and complex than we can ever know. We're not going to comprehend it; it comprehends us."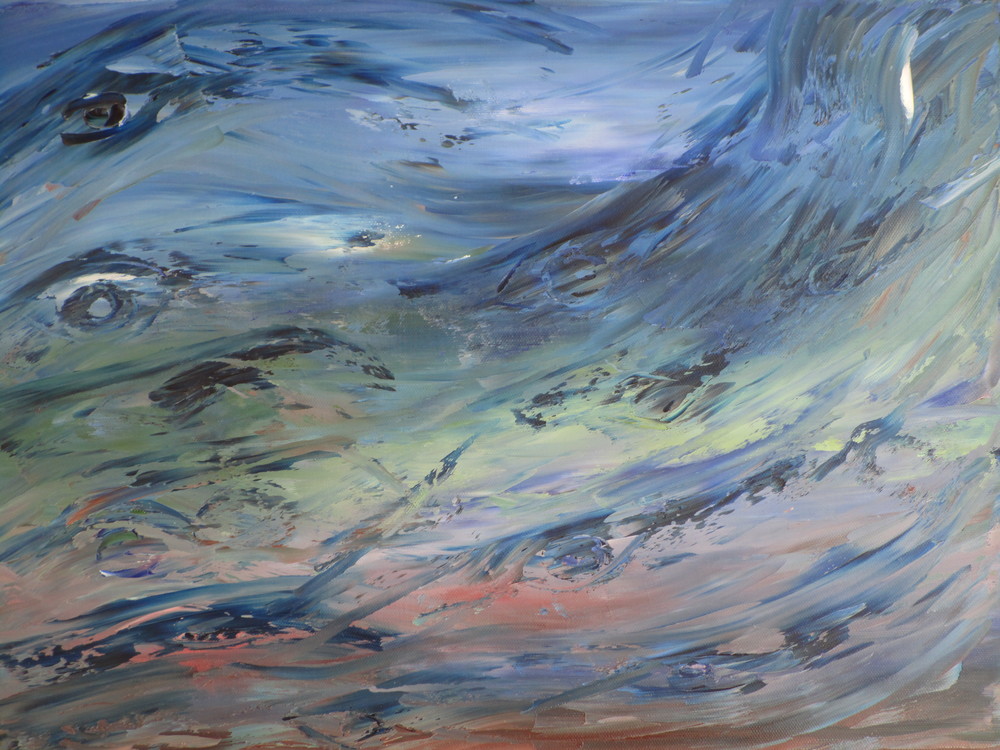 This idea—that social science has it all backwards—was what inspired me to start writing and illustrating a sort of an updated Hitchhiker's Guide to the Galaxy.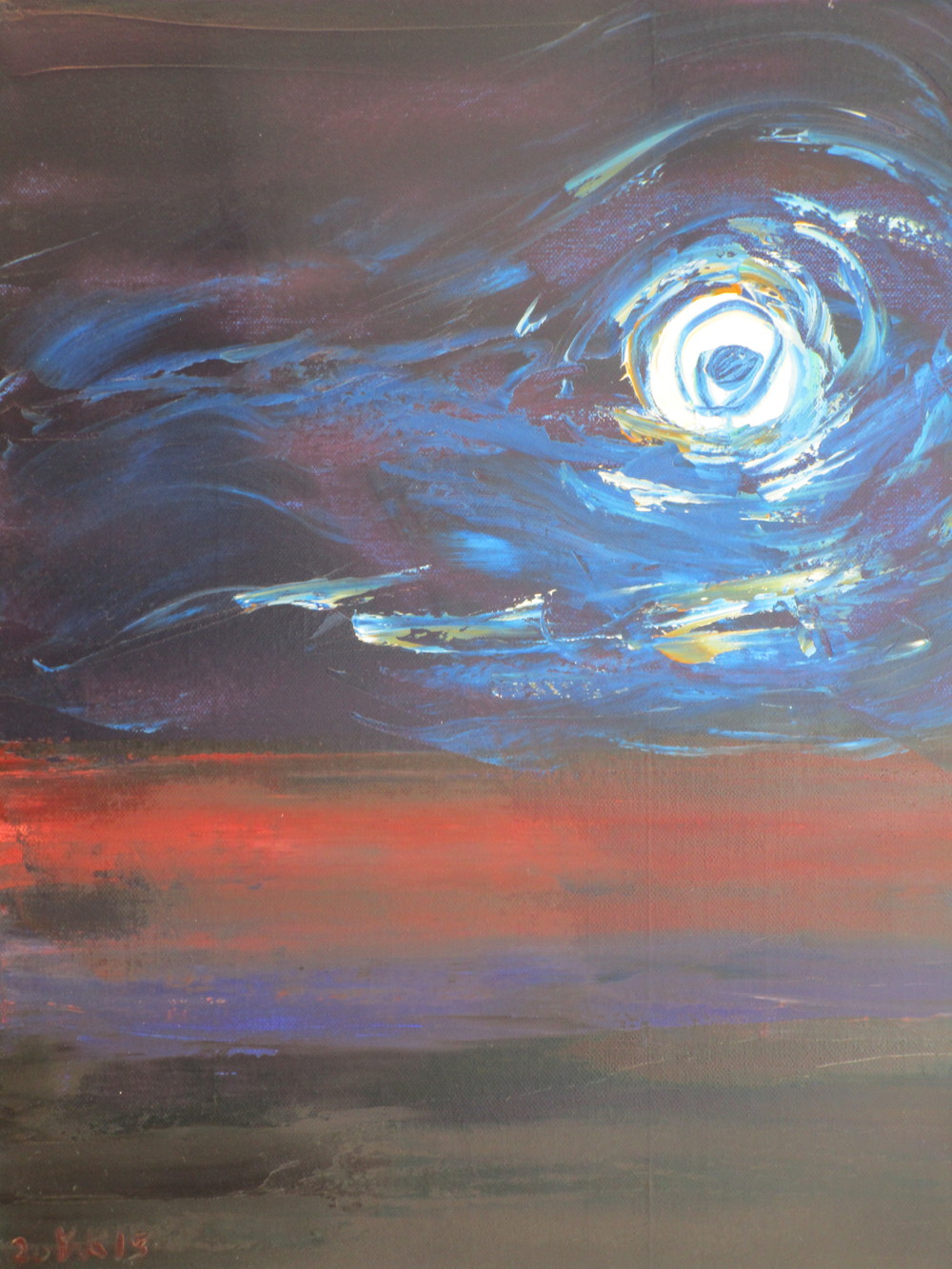 Although originally conceived as a sort-of combination comic book and methods text—obviously—I might throw away everything I've written as part of starting the big experiment. I want to find the hardest problem in the world and work on that next.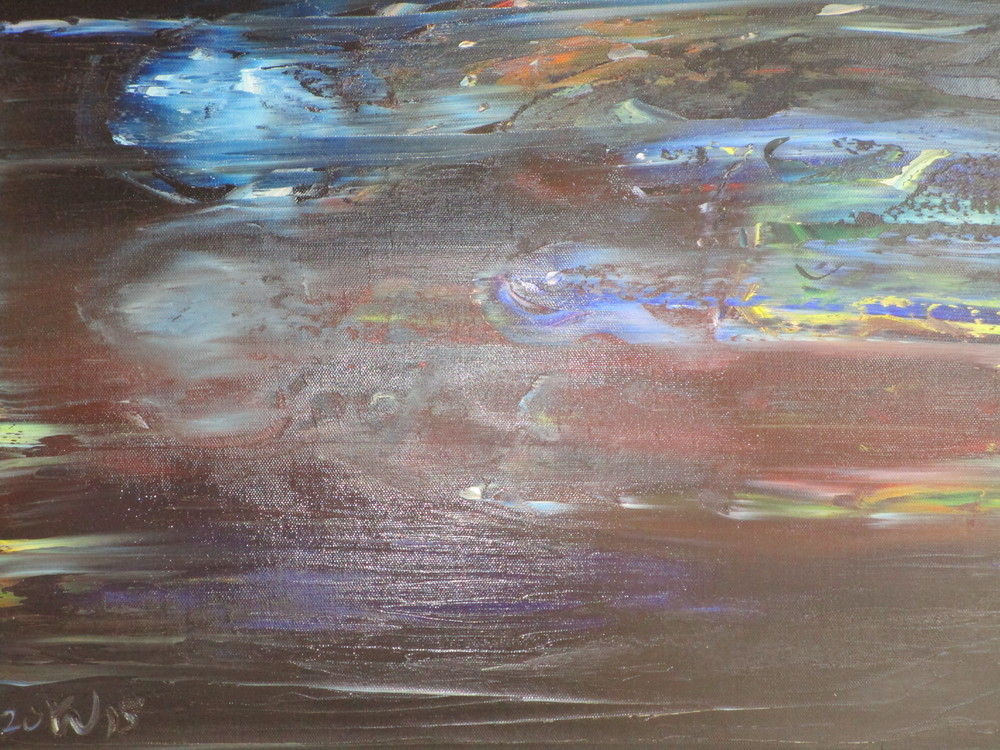 But in the current story, Science is trying to hit one eye on the smiling face of truth. This riffs on the reliability/validity bullseye diagrams professors often use in first-year methods courses.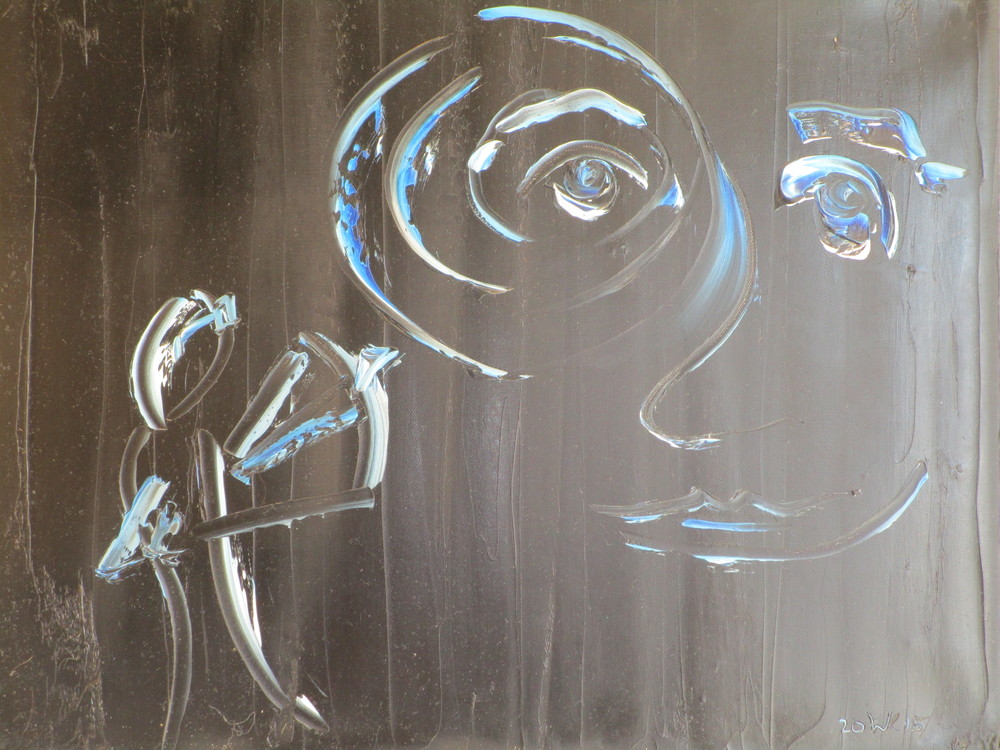 The vultures of prejudice, violence, and hopelessness sometimes blight the smiling face of truth.
This matters in research methods, because all reasoning is motivated reasoning. People with brain injuries to emotion centers can't make simple decisions. There's too much noise even in the simplest decision—forget the whole, wide world—for us to decide anything without feeling. And researchers make decisions all the time about what to look at and how.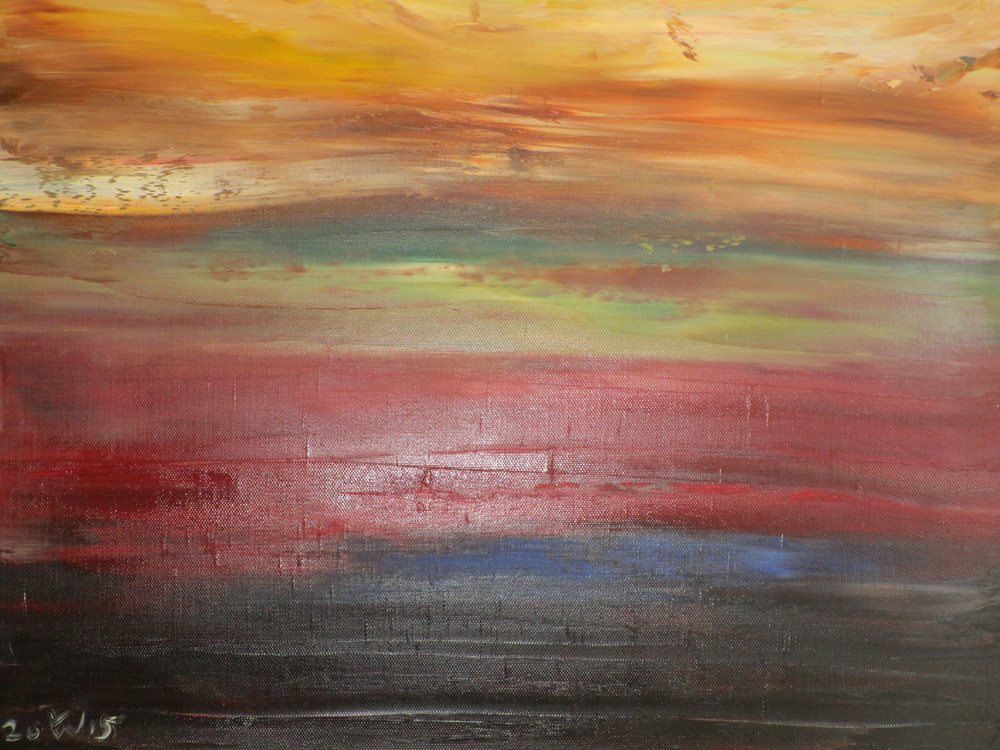 Deciding what to look at shapes the world you live in.
Belief shapes emotion, which shapes perception and action. The perception part of this is sometimes called selective attention in cognitive psychology. Selective attention is about selecting a signal to pay attention to in the noise of the world.
Depression is about negative selective attention—the real-life problems that predict it, like chronic pain and loss, are real. Similarly, sensory hypersensitivity is about lack of selective attention—the stimuli that tend to bother people with hyperacousis or some forms of autism are quite real, too. Synchronicity and serendipity are about positive selective attention. And happy coincidence and good luck, too, are a real part of the world. Humankind being a statistical improbability, they're a rather important part of the universe we live in. Far from being an error term, improbability is the stuff of life. And paying attention to the good in it helps develop goodness.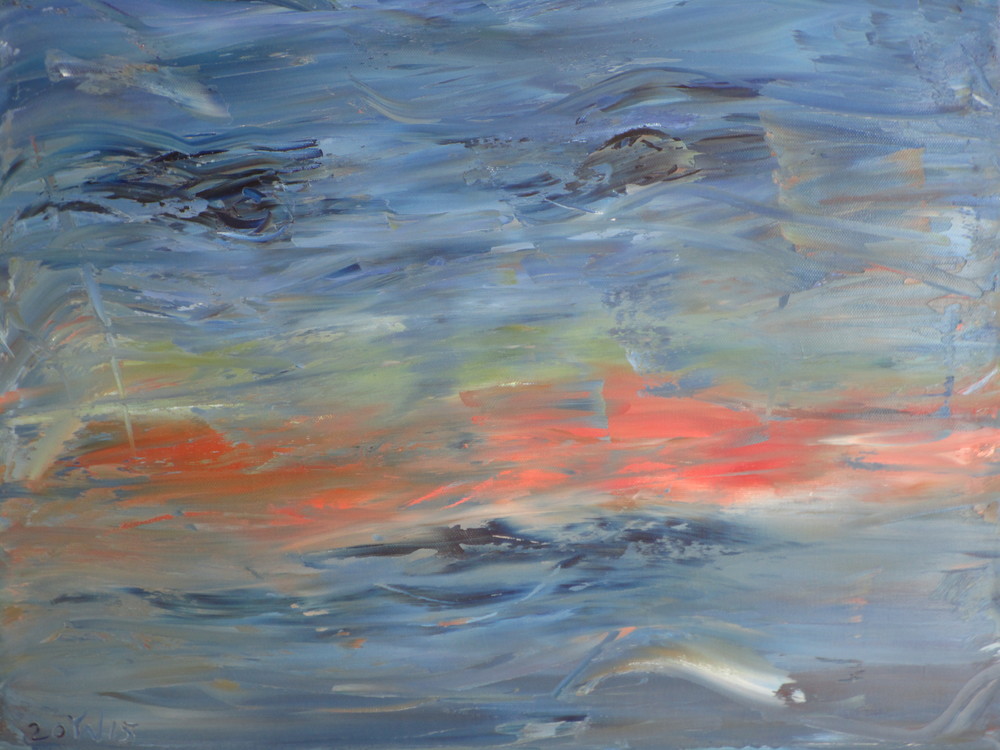 It can be hard to see, but the smiling face of truth is there even in the lowest-probability events. In life, a lot of people find after much time and reflection that what might have seemed to be incredibly bad luck turned out to be or yield some bit of important guidance or protection.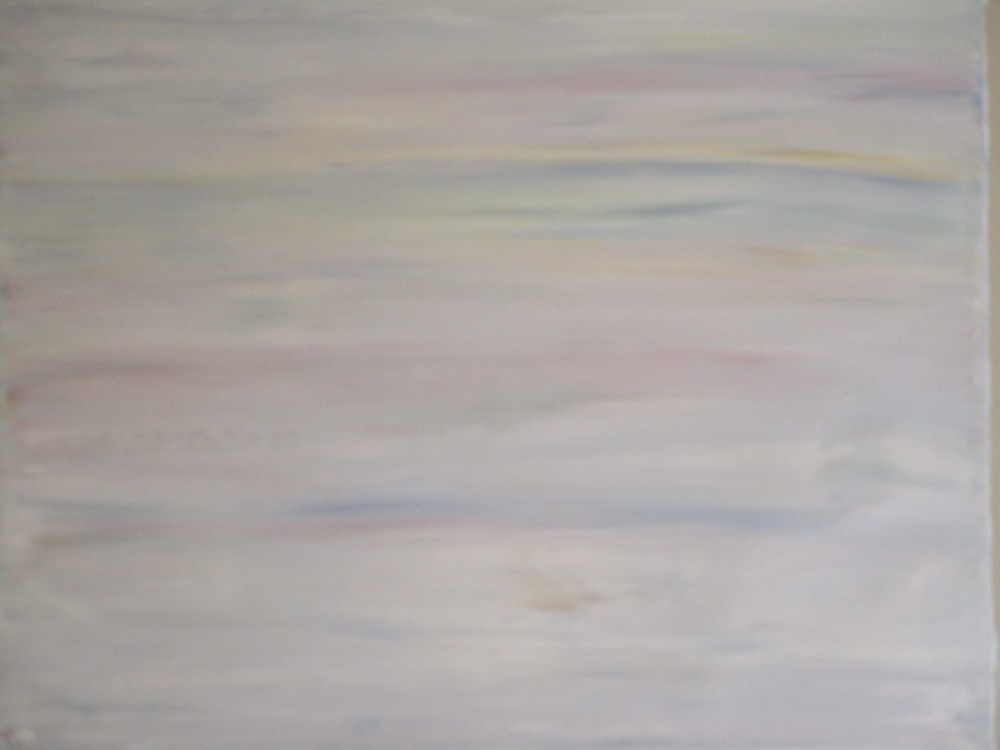 Serendipity
Speaking of serendipity, the loveliest, funniest thing made my sales today happen. Yesterday, I sold the mic stand I just bought to sing on the streets in Mexico City to Erica, a wonderful singer in the Boston band Sebio, off Craigslist. I sold it to her below market value, like I'm selling all my art.
Erica was nice. We got to talking about my plan to learn more, faster, traveling and making art, after selling all my art and putting the rest of my stuff in storage. She thought that was kind-of awesome. And she posted about my art on Facebook.
One of her friends, Pennsylvania painter Dustin Porta, saw it and did the same.
One of his clients, from a New Orleans market, saw it and bought two paintings.
You can say this is just how network phenomena work. Information and emotion spread along social networks like dandelions, in Cory Doctorow's poetic expression of the way network phenomena look when you mathematically model them.
Or you can celebrate the magic in the chance meeting that went right. The way I lucked out when I least expected it. The great outcome for everyone that resulted from nobody's plan.