Lots of art, little blogging! It's a good life. Here's a brief bloggular update on the reviews, trips, and sketches I've been up to lately.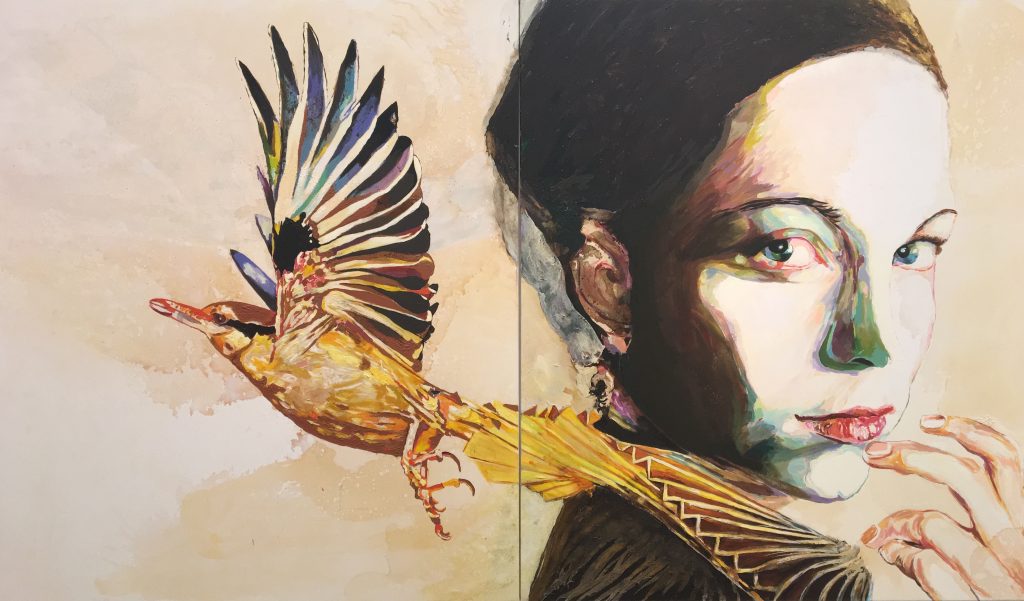 Cornelia Schleime, Female Kingfisher," 2016, acrylic, asphalt, and shellac on canvas. 
My next half dozen art reviews appeared on the new art criticism website The Delicious Line:
– #3/Cornelia Schleime at Berlinische Galerie,
– #4/John Bock at Berlinische Galerie,
– #5/Fleischeslust: George Grosz in dialogue with others at Galerie Deschler,
– #6/The Field Has Eyes: Images of the Surveillant State at the Museum of Photography,
– #7/Watching You, Watching Me: A Photographic Response to Surveillance at the Museum of Photography, and
– #8/Adrian Piper's Probable Trust Registry at the Hamburger Banhof. 
A few people have said they saw exhibits I reviewed, didn't get them at the time, and so really enjoyed my criticism because it shed light on the substance of the art. That makes me really happy. One of the best feelings in the world is making art or writing or doing activism, and hearing that "ping!" somewhere in the world, where you had an impact, however small, although you were sort-of minding your own business attending to truth or watching the sun set, which sometimes feels like the same thing.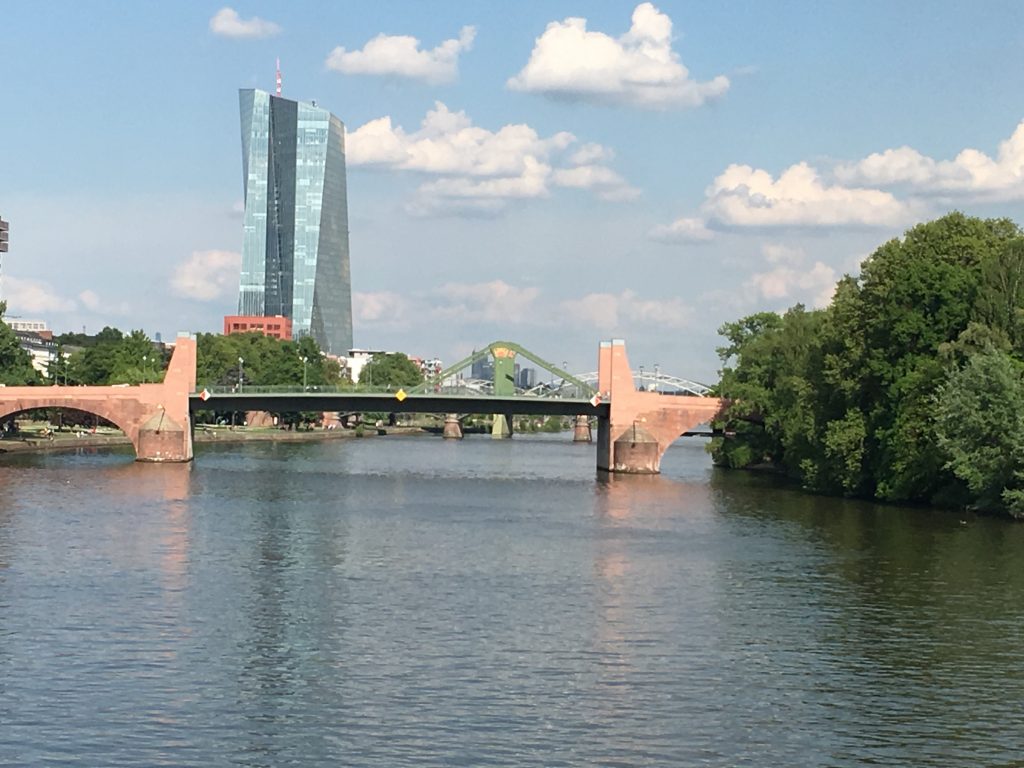 Sunny, art-filled Frankfurt. 
Since I moved to Berlin in Nov. 2015, I've been asking gallery owners and artists how to make a living here as an artist. Everyone says you live here—"poor but sexy" Berlin—and sell elsewhere. So last winter I visited Munich and talked to some wonderful people, but didn't find the art scene there bustling. I continued remaking my oeuvre from scratch after having to leave all my art in the U.S. when I immigrated. My ridiculously supportive and talented partner helped me make a proper portfolio book showcasing my new art, and this-here beautiful new website filled with proper, high-quality photographs in its beautiful, working webstore. Then last week and this, I finally took the proper portfolio book to pitch galleries my paintings. I'll probably blog next week in the format of my old gratitude lists (e.g., CCC, Lisbon, Amsterdam/Berlin, Hack 42…)—about this recent trip to Nuremberg/Frankfurt. I also need to schedule next pitching trips to Hamburg and Cologne/Düsseldorf, if anyone knows nice artsy people there…
Finally, the past few months I've been accidentally accumulating sketches of ridiculously beautiful women to paint from. But I'm greedy and I want to sketch more (and better) before developing a painting series out of these… Some of the sketches reflect motion, the fast movements of subjects who are enjoying conversation or life rather than posing. In some, I was able to begin instead to capture the beauty of the woman, which always feels like a magic trick and a privilege. As always in art, I want to do more/better before sharing what I have—but that's not what working artists do.
So maybe next week I'll also start blogging a selection of those sketches, along with short poems inspired by my ridiculously kind, smart, sweet model-friends… Like this one.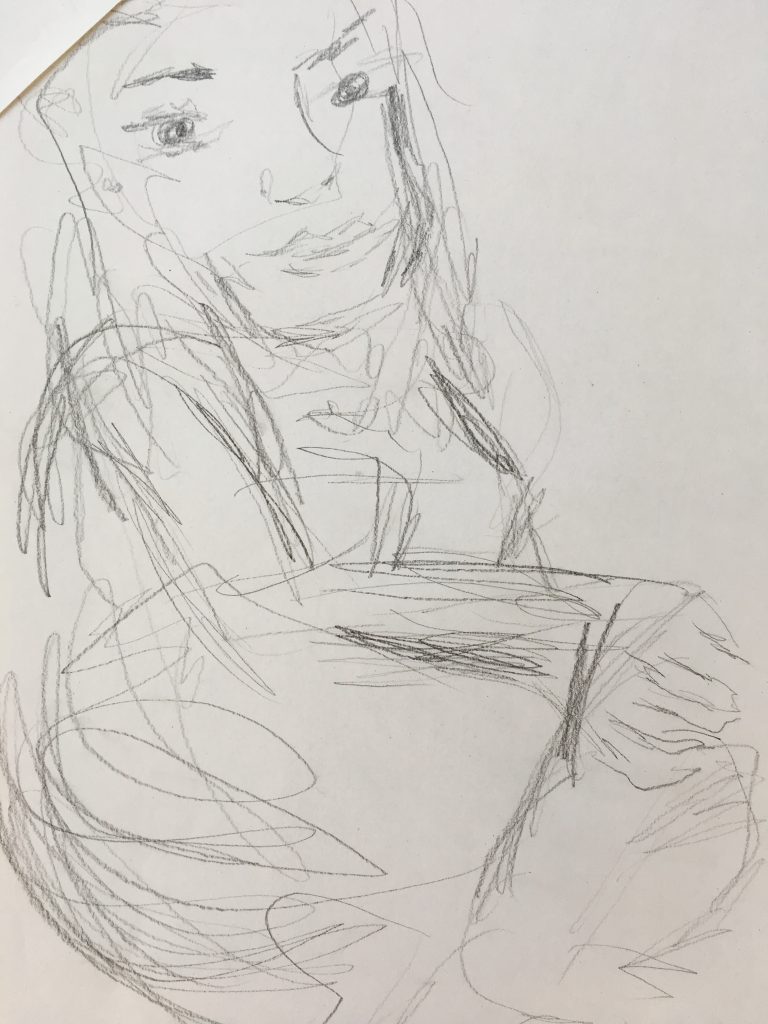 "Although you won't listen, I will say it again as if to myself"
Run away from your fiancé.
Run away from your boss.
Sit on the dock of the bay.
Don't worry about the cost.