The first time I moved cross-country for my last job, from Virginia to LA, I made three lists every day for six months: gratitude, to-do, and doing/done. It kept me moored in positive thinking, next steps, and feeling productive.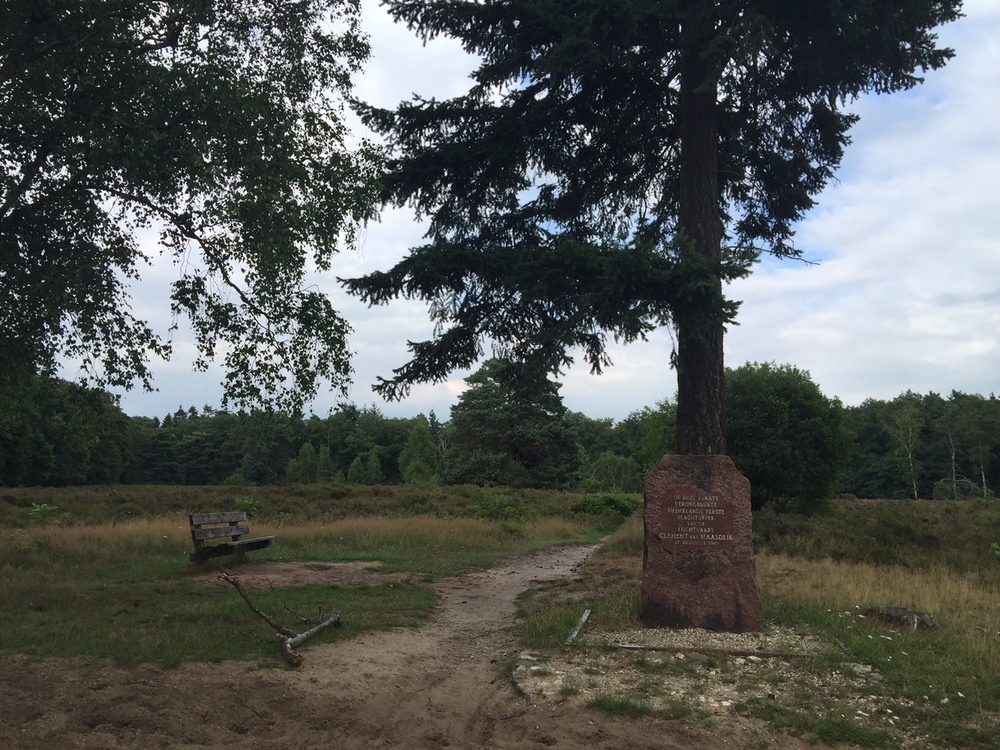 Since moving cross-country again for the job (LA to Boston), and then leaving Harvard to travel and make art, I've kept up the gratitude listing. It's a powerful positive psychology exercise, like push-ups for the soul. But it's been harder to figure out what I've got to do and have done—in part because this time seems to be like a thesis prospectus phase for my next career/life move. And in part because what I want more than anything is to go home, but I don't know what that means or how to do it.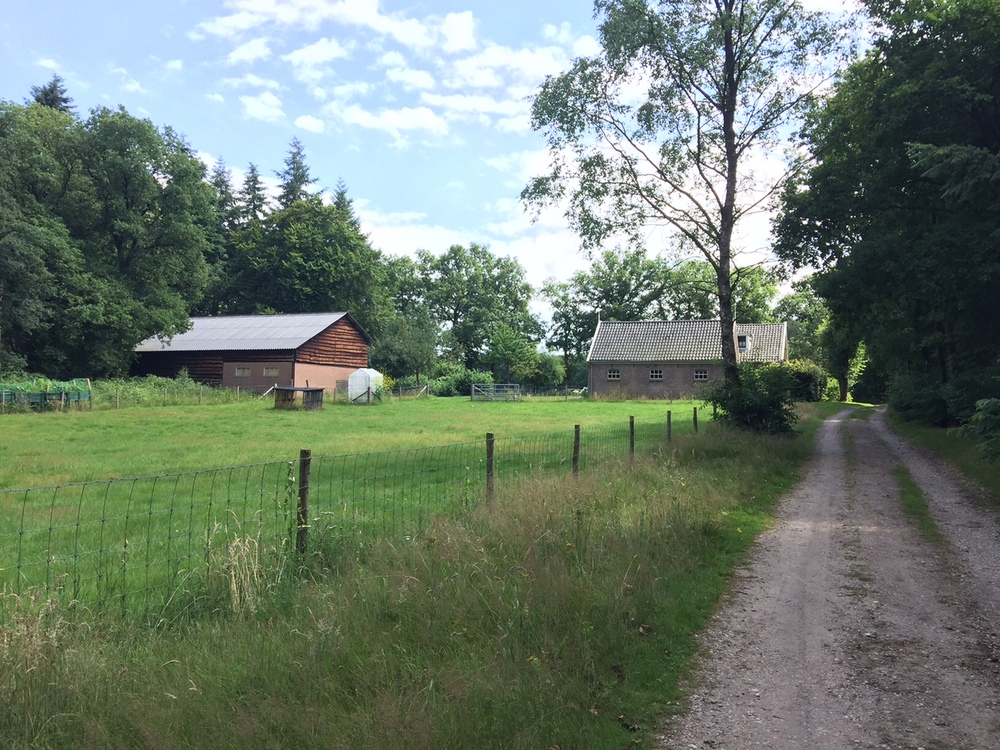 So I'm working on combining the gratitude-listing with the present-and-future orientation of the to-do and doing/done lists. That way I can feel grateful for already having some of the things I'm really only working towards. Also in control—ah, lists.
Here, then, are ten things I'm grateful for that also represent things I'm in the process of doing—and will be in the process of doing for quite some time.
Week before last, I was minding my own business, roaming the streets of London singing (softly). My friend George Maschke suggested I attend a Cryptoparty one night when I didn't have an open mic or anything lined up, so I turned up. Fellow psychologist-singer Silkie Carlo happened to be co-teaching with fellow surveillance scholar Arjen Kamphuis, and they were both kindred spirits. So on a whim I signed up that night for the conference they were going to over the next few days…
2. Centre for Investigative Journalism Summer 2015 Conference.
We laughed, we cried, we got kicked out of the building by security in the middle of the night because apparently you can't sleep there. (Maybe that was just me.)
Meeting other people who have made significant personal and professional sacrifices in the public interest because we believe in what we do was empowering and inspiring. It was weird to be introduced as a whistleblower. I don't think of myself as a whistleblower. I think of myself as an artist. This led to lots of vibrant intellectual-creative exchanges—and my first artist-in-residence post…
3. Michael the Secret Producer and his angelic last-minute Couchsurfing hosting.
My penultimate night in London, two couchsurfing hosts fell through at the last minute. So I posted in the emergency last-minute group and waited at a Japanese café in East London, drinking cup after cup of free green tea with popped brown rice, frantically checking the site as the sun went down, and scribbling structure notes on my favorite albums as if to structure my own by example. Finally, when the waitstaff had moved me to a more out of way table and I had made a list of 30 original songs I could pick through, select from, and rewrite to construct an album I might like, I got a couchsurfing host. And after meeting a nice art dealer who was also waiting for a stranger outside the underground station, I met "Michael."
Besides being an amazing couchsurfing host, cook, art aficionado, conversationalist, and fellow-traveler, "Michael" is one of the most successful music producers in the world. And he spent half the night listening to some of my terrible draft music recordings and helping me think about how to rewrite and produce my songs properly.
"Michael" could've told me not to quit my day job. I have gone through periods when I barely spoke, and still sometimes have trouble making noise in front of other people. I'm so acutely aware that it's not that good—anything I can string together. Or at least, that sometimes the magic works and sometimes I should've stayed inside.
He encouraged me instead. It takes a powerful person to lift other people up in their dreams instead of pushing them down when they're vulnerable and you're powerful. And to do that while offering your hospitality wanting nothing back but community—that's what couchsurfing is about, and the share economy, and life.
4. Graeme the Riverboat Vagabond and his developing Art & Agency School.
The night before heading to Holland, I slept on something like a partially constructed plank bed on a small riverboat on the Thames, thanks to Graeme the Riverboat Vagabond.
Graeme lives in a boat that is currently somewhere in or around London. He's not only an amazing couchsurfing host, cook, problem-solver, and accordion player. But also a champion of amateur art across disciplines, and the way in which engaging in it symbolizes and encourages self-creation in other realms. Accordingly, he's working on starting an art & agency school that I look forward to writing more about soon.
5. Artist Residency at Hack42.
I have space to paint, so I'm painting! I have a kitchen, so I'm cooking and eating! I have friends, so I'm playing!
Other than writing poetry and making lists, I'm writing and thinking a lot about my next possible larger project. It's Portraits of Peace + Wtf Butterfly Kits, and I'm doing a lightening talk (maybe) at the CCC in Berlin in August (more on this next). On something like the latter piece of this. This blob.
Blob (Portraits of Peace) is evolving into two interrelated blobs celebrating and supporting everyday people who are part of the global refugee crisis or otherwise responding to political violence/oppression with peaceful resistance.
The first part involves painting and interviewing people who want to tell their stories. I'm especially interested in drawing positive selective attention to people who have done amazing things like fled Syria and opened their own business or otherwise found a way to keep moving forward on their dreams. How do I find these people to start piloting the concept, and how can the idea be honed/improved?
The second project or part of the same project, the idea is to make a reproducible (through 3D printers, USB drives, and such) art and information kit to aid peace-makers globally in keeping faith and sharing information security best practices. One of the things I'm really excited about including is a library of open source texts like canonical political theory and literature. But in translation as much as possible. And remade by people to their tastes as they pass it on…
I know Juan Cole's Global Americana Institute does some awesome work translating American/Anglophone PT into Arabic… I'm on the hunt now for other translation project/bank analogues, if anyone knows of anything.
To be clear, I want more than anything to go home. This involves launching my art career and meeting someone, getting married, and having kids in my fantasy future. So my logical next step was clearly to run out into the Dutch woods, where I can make art with twigs and meet many different types of ants. While thinking about how to get bubbles and USB drives to peace-makers in Syria.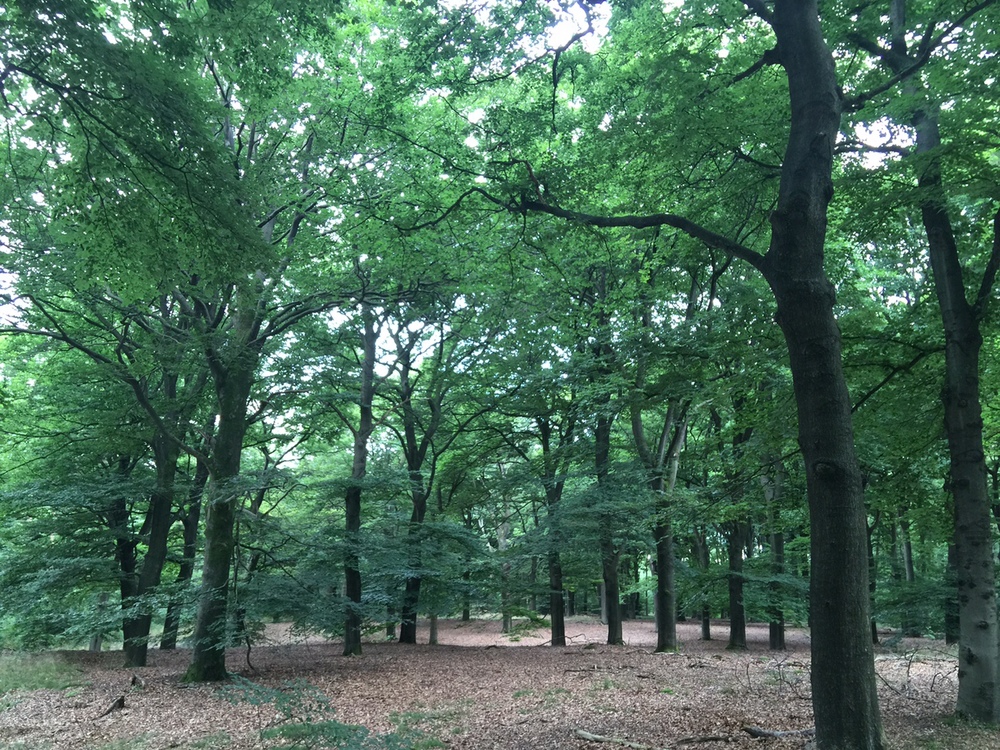 6. Upcoming Chaos Communication Camp and Lightning Talk.
CCC is in Berlin this August, and I'll be giving a short talk on some of these ideas about rebranding the so-called dark web and spreading bubbles, infosec, and free books wherever people take risks for self-expression.
7. Jos the Lock-picking Master's accidental lesson.
Last Friday night at Hack42, I scored an accidental lock-picking lesson with the best lock-picker in Europe. Lock-picking is amazing because it works on many levels as a metaphor for security and life. Locks—like any security measure based on mistrust rather than trust—don't keep out anyone who really wants to get in. And lock-picking—like life—works best when you're not thinking too hard about it. (Or so I hear when I'm not too busy thinking hard about it.)
8. Arnhem Nuclear Bunker Tour.
Yesterday at Hack42, SA007 gave me an amazing tour of a nuclear bunker here in Arnhem. I can't post photos because they're still not allowed—but I learned a lot about the history of public-private telecom partnerships that sheds new light on the context of mass surveillance—and the dangers of its costs in public trust.
9. A few good students—tutoring for InGenius Prep.
When I was in the process of leaving Harvard/UCLA to do my own things, a kindred Yale/UC Berkeley entrepreneur reached out to offer me a bit of work tutoring for his educational start-up. Noah Greenfield has given me his mentorship as a independent business-minded academic, the inspiration of his example as a start-up owner, scholar, and thinking religious person, and a few good students who remind me every week why I loved teaching, why I got a PhD.
10. Clarity of desires.
I worry that I don't know what I want well enough to get it. That if I were to write something like a National Science Foundation grant proposal for my life, it wouldn't get funded. The timetable isn't clear. The budget is nonexistent. I don't even know what hypotheses I'm testing. I want clear goals. One craft to hone. One dream to chase. Lacking this still, over four months after leaving academia to launch my own art business, I fire my ass. Then I remember I can't fire my ass. I'm stuck with me. And I despair.
But I know that in one, five, ten years—I'm going to be a working artist running my own business, hopefully with a family and community that loves me. And when I look at what I'm grateful for that I already have, what I'm already doing, I can see that future budding. And I'm grateful.
I want to ask for help, but I want more to stay in this grateful space. And besides, who could help me know myself better, the better to check the baggage of an investigative series and postdoc at the art and entrepreneurship door?
Please. Help me if you can.
But I think I have to keep finding myself better by experiment, by ear and brushstroke. And remind myself I'm privileged to be on this adventure. Even, or perhaps especially, when I beg God to take me home and imagine that can mean something good of this world. That perhaps it already does. I can already be at home in the world, when I remember the world is our house.