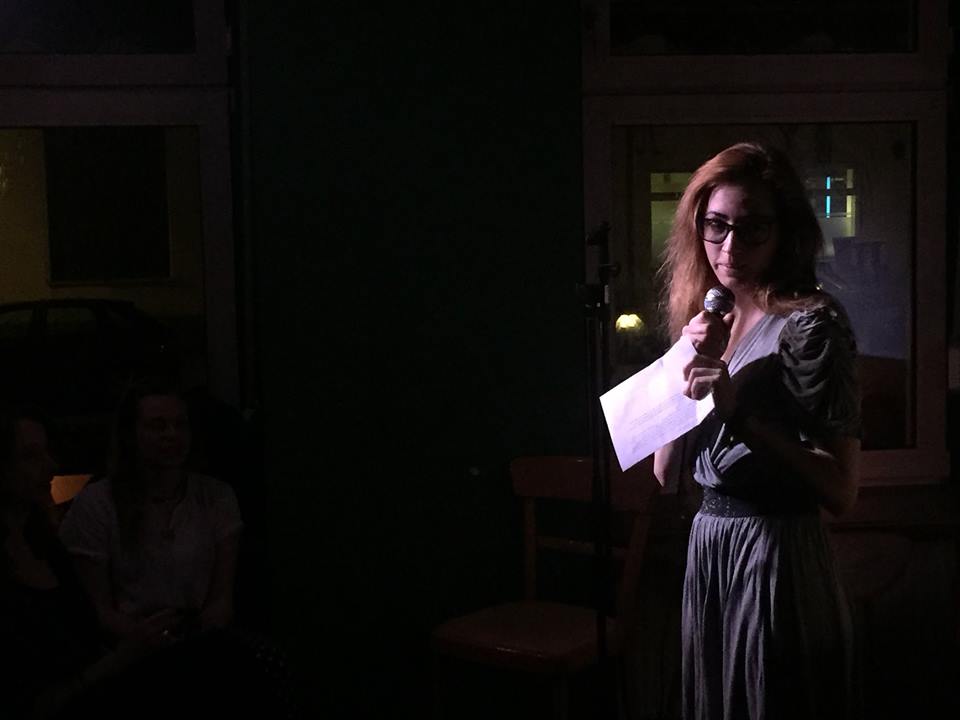 In the tradition of embarrassing noise-making attempts, here is a post about me doing stand-up.
I did a short set at Monday Night Mics this week, and another at Adorable Creatures tonight here in Berlin. These were my first attempts at stand-up, after about a minute at a food bank benefit show in Virginia in 2012 and a valiant attempt to generate noise on a stage in Stockwell in June.
I did them because I had signed up for them. I signed up for them because for once I'm free and living in a city with an open mic every night of the week, and I've always wanted to give this a proper go. I've written and published comedy-like entities for years. Performance is better, harder. Different.
But when I was getting ready, I kept saying "I just want to paint. I just want to paint. I just want to paint." I didn't want to go. I didn't feel prepared. I just. Wanted. To paint.
Just like when I was prepping for my Osaka University talk on lie detection and global security. And my CCC talk on crypto and freedom (in a princess dress and butterfly wings, at a tech conference/woodland party). I have no idea why I did these things. I did not want to do them; but I felt I had to do them.
I could make a list of everything that could be better in these sets (and indeed, automatically begin doing so the second I see a bit of a clip—posture/sit-up's, accent/projection, and shouldn't this all be in German???). But I'm not sure why I'd bother, since I'm not sure I'll do stand-up again. I'm not even sure why anyone would. The venues were lovely—smaller and friendly, the people were very nice and kind—encouraging, I like the other comics, and I like getting out like this.
It's just so weird. I have no idea why I'm doing this, especially if I just. Want. To paint.
On one hand, it's great to have and hear a really clear signal from my own self of what I most want—to paint. And on the other, I'll probably keep doing random things that scare the shit out of me for no readily apparent reason. They're kinda fun. (Especially after they're done.)