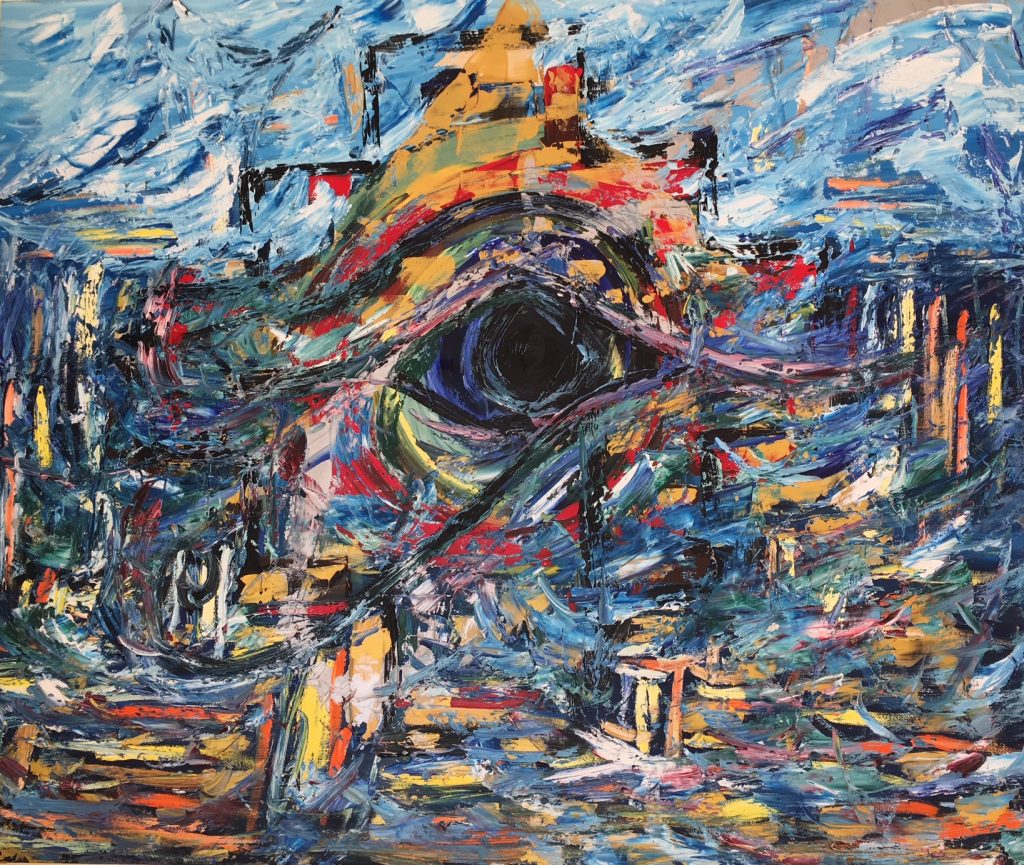 "Vagabonding: Egypt." This will be the cover of my second poetry book, Vagabonding. I'm hoping now that book will be complete in November. Oils on 100 x 120 cm stretched canvas.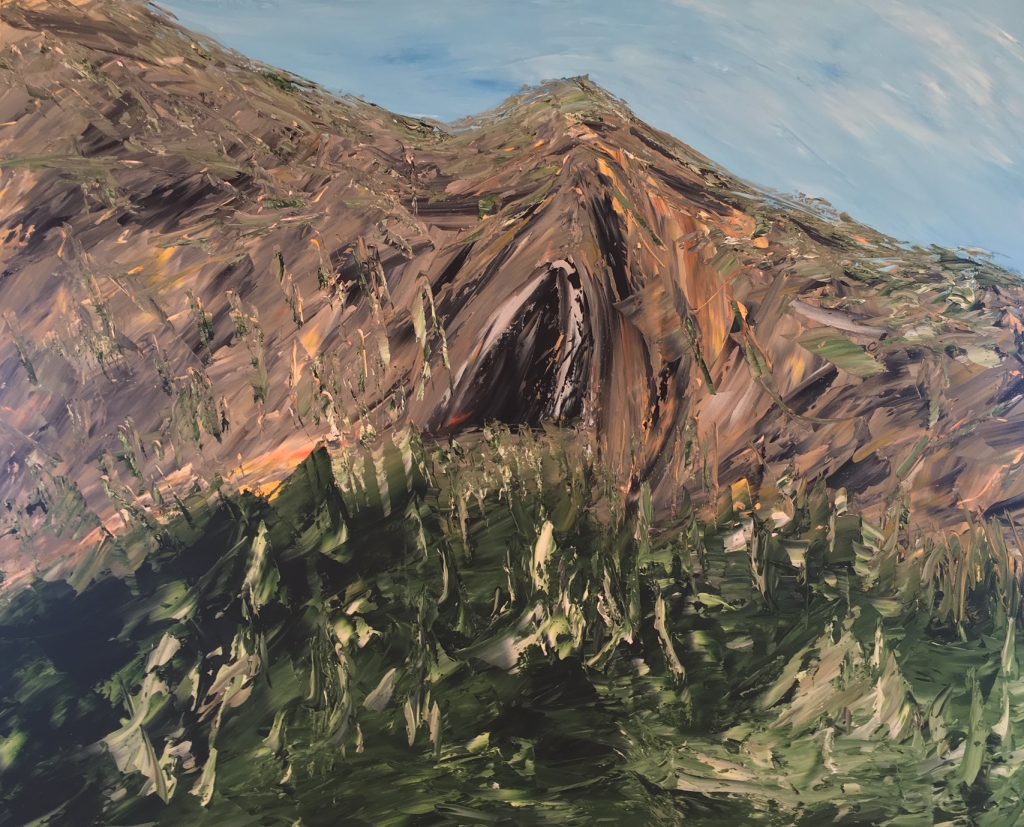 "Vagabonding: A cave in France," oils on 80 x 100 cm. This was the runner-up cover art possibility.

"Dragon Country Dragon." Dragon was to go over our fireplace, but doesn't work visually with the grates. Luckily we have a friend who moved to Dragon Country, where Dragon Country Dragon clearly needs to live. Oils on 40 x 120 cm stretched canvas.
Probably all the next paintings are layers (incomplete). But I feel like blogging current paintings and a poem to switch gears. My blog looks too polygraphic at the moment.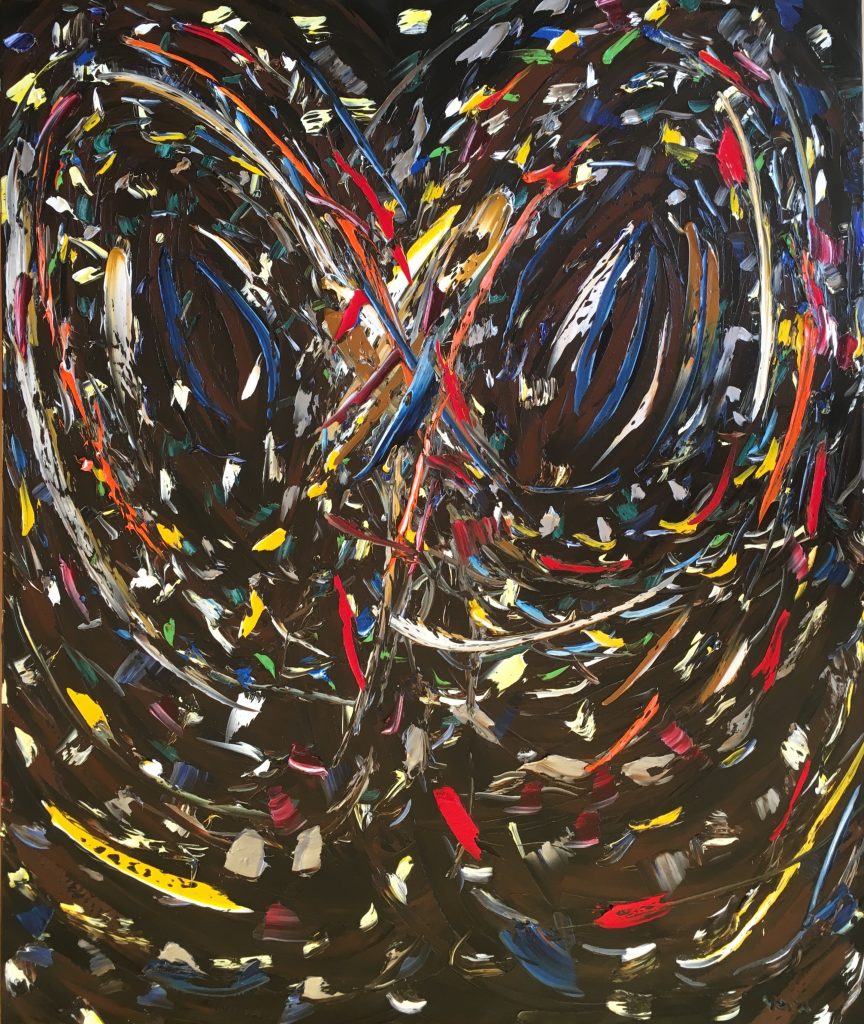 "Chaos: A Prayer," 100 x 120 cm stretched canvas.
Thinking about Lorenz's butterfly and the unpredictability of fluid systems. Usually Lorenz systems are represented with lines, but I also really like Lewis Dartnell's point version. The idea of chaos is comforting to me because the world is a mess, so it helps to remember the Bernie universe existed alongside the Trumpian one and it wasn't predictable which one we'd end up with. Just as it's not predictable what can happen when we try. Universes of possibilities do exist and prediction is hard. So it's not totally irrational to have hope.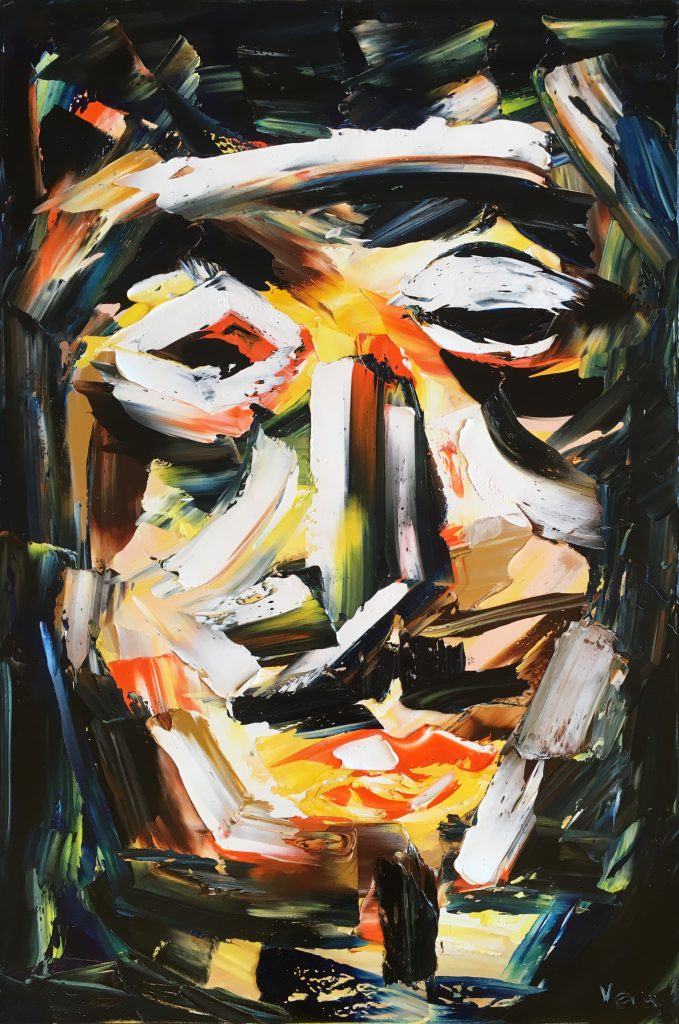 "Anonymous: A Wounded Illusion," oils on 60 x 90 cm stretched canvas.
Thinking about how distributed k-anonymity (DkA) doesn't work with mass surveillance, doesn't work with too many dimensions, skews your results if the outliers are too weird, and warrants insider threat mentions. In other words, stop pretending Signal and other technological solutions to a political problem are buying you privacy. Maybe against companies, not against nation-states, and increasingly the lines are blurred.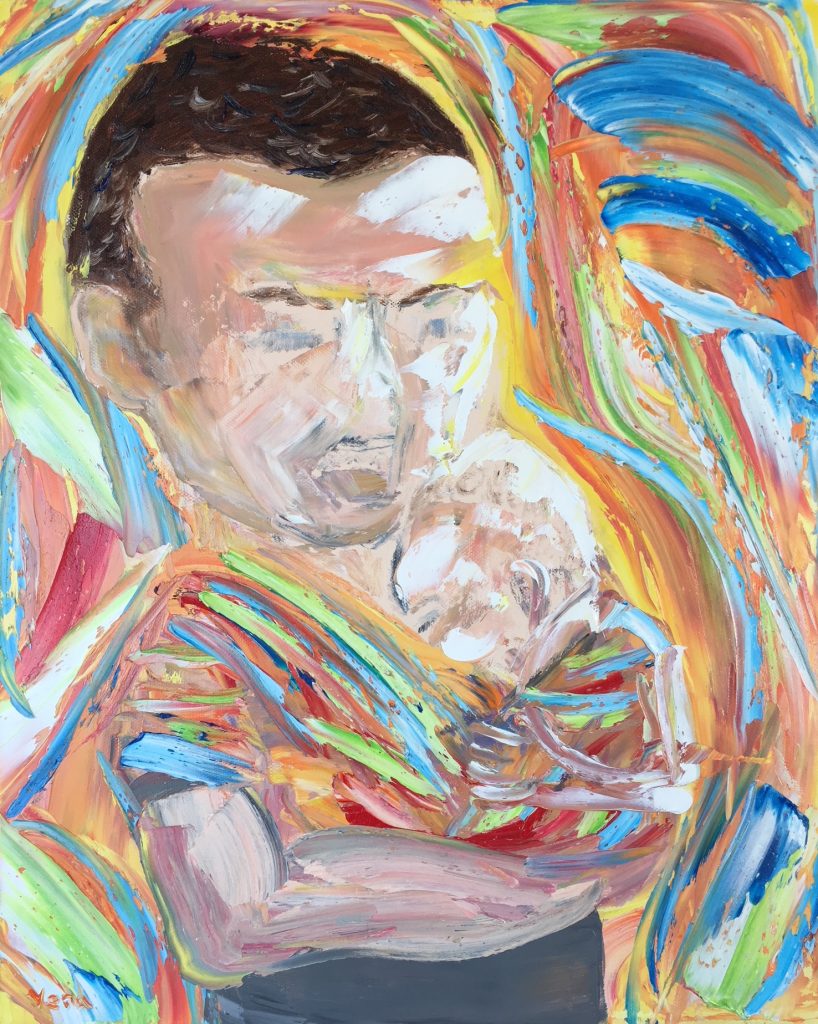 "Love in the Layers," oils on 40 x 50 cm stretched canvas. For a beautiful man with his late, unplanned, and dearly loved new daughter.
Apropos everything and nothing, as poetry is, here's one of my favorite poems.
"The Layers"
By Stanley Kunitz
I have walked through many lives,
some of them my own,
and I am not who I was,
though some principle of being
abides, from which I struggle
not to stray.
When I look behind,
as I am compelled to look
before I can gather strength
to proceed on my journey,
I see the milestones dwindling
toward the horizon
and the slow fires trailing
from the abandoned camp-sites,
over which scavenger angels
wheel on heavy wings.
Oh, I have made myself a tribe
out of my true affections,
and my tribe is scattered!
How shall the heart be reconciled
to its feast of losses?
In a rising wind
the manic dust of my friends,
those who fell along the way,
bitterly stings my face.
Yet I turn, I turn,
exulting somewhat,
with my will intact to go
wherever I need to go,
and every stone on the road
precious to me.
In my darkest night,
when the moon was covered
and I roamed through wreckage,
a nimbus-clouded voice
directed me:
"Live in the layers,
not on the litter."
Though I lack the art
to decipher it,
no doubt the next chapter
in my book of transformations
is already written.
I am not done with my changes.