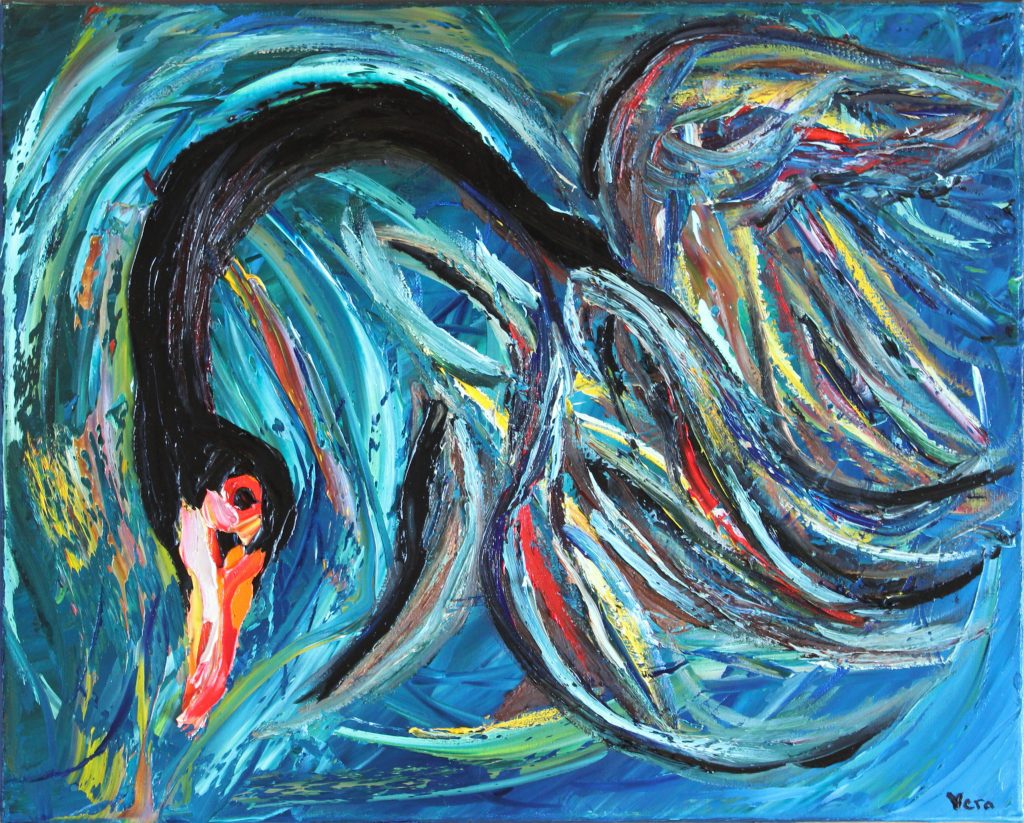 Oils on 40 x 50 cm stretched canvas (web store). 
"The Swan"
By Rainer Maria Rilke, trans. Robert Bly
This clumsy living that moves lumbering
as if in ropes through what is not done,
reminds us of the awkward way the swan walks.
And to die, which is the letting go
of the ground we stand on and cling to every day,
is like the swan, when he nervously lets himself down
into the water, which receives him gaily
and which flows joyfully under
and after him, wave after wave,
while the swan, unmoving and marvelously calm,
is pleased to be carried, each moment more fully grown,
more like a king, further and further on.
***
"Der Schwan"
RMR
Diese Mühsal, durch noch Ungetanes
schwer und wie gebunden hinzugehen,
gleicht dem ungeschaffnen Gang des Schwanes.
Und das Sterben, dieses Nichtmehrfassen
jenes Grunds, auf dem wir täglich stehen,
seinem ängstlichen Sich-Niederlassen—
in die Wasser, die ihn sanft empfangen
und die sich, wie glücklich und vergangen,
unter ihm zurückziehn, Flut um Flut;
während er unendlich still und sicher
immer mündiger und königlicher
und gelassener zu ziehn geruht.