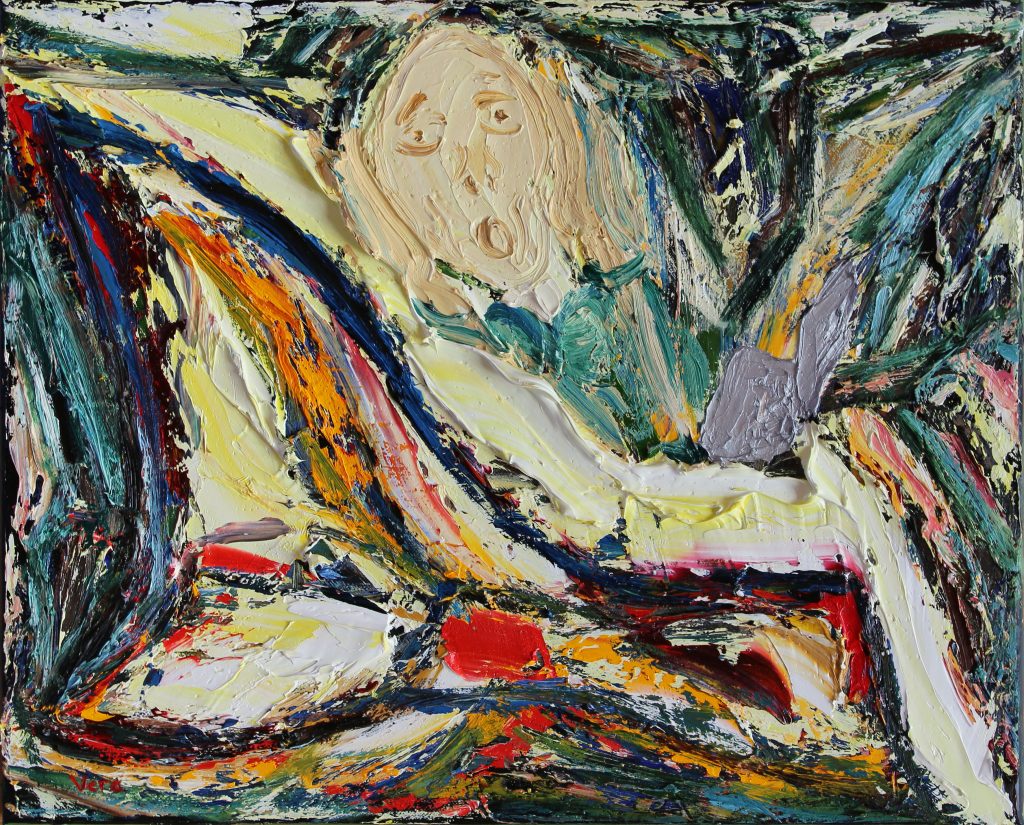 "Armchair Scream," oils on 40 x 50 cm stretched canvas (web store). After Munch. 
This is a public service announcement.
There is no cause for alarm. No one is in danger.
Please proceed to your next life immediately.
You may pack your baggage, but it's better to leave it.
Leave it all behind, and don't look back.
Stop reading the news and start learning a new language.
Languages don't make sense, but at least they are useful.
The grammar of bread and milk holds from week to week,
Although their substance, too, falls apart.