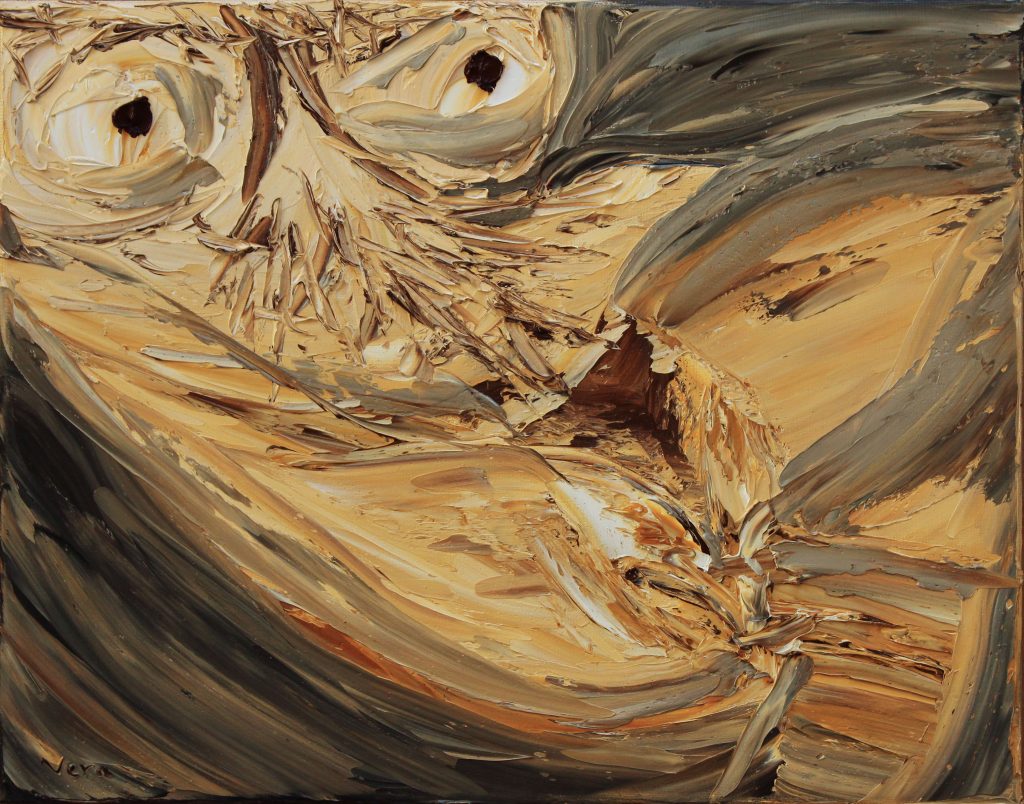 "The Tree of Desire Grows Out of Her Chest," oils on 40 x 50 cm stretched canvas (web store). With thanks to KN and RG. 
As Walt Whitman says…
O something unprov'd! something in a trance!
O madness amorous! O trembling!
O to escape utterly from others' anchors and holds!
To drive free! to love free! to dash reckless and dangerous!
To court destruction with taunts—with invitations!
To ascend—to leap to the heavens of the love indicated to me!
To rise thither with my inebriate Soul!
To be lost, if it must be so!
To feed the remainder of life with one hour of fulness and freedom!
With one brief hour of madness and joy.
Or, as I say…
"The Tree of Desire Grows Out of Her Chest"
The tree of desire grows out of her chest.
The door of light overflows without rest.
The well of healing draws you better and best.
And I am just learning to laugh and let laugh.
The shadows of mountains grow out of the sea.
The smell of honey wafts from the buzz of the bee.
The length of the days from the earth whirling free.
And I am still picking the paths off the path.
The fire of love is consuming the moon.
Dawn's own birds are still singing at noon.
The radio of now is still searching for its tune.
And I'm sinking and smiling with friends in the bath.
Where there is no planning, only now.
When you cannot sow, only plow on and plow.
Why we cast faces in bronze—and not math.
And I have nothing left but this love-flashing wrath.