In one week, I have a solo show of new work beginning at Galerie Kupfer in Berlin Mitte (event page, Facebook event page). Today my ridiculously hot sweet man made this lovely flyer for the opening on Sat. Feb. 4 at 20:00.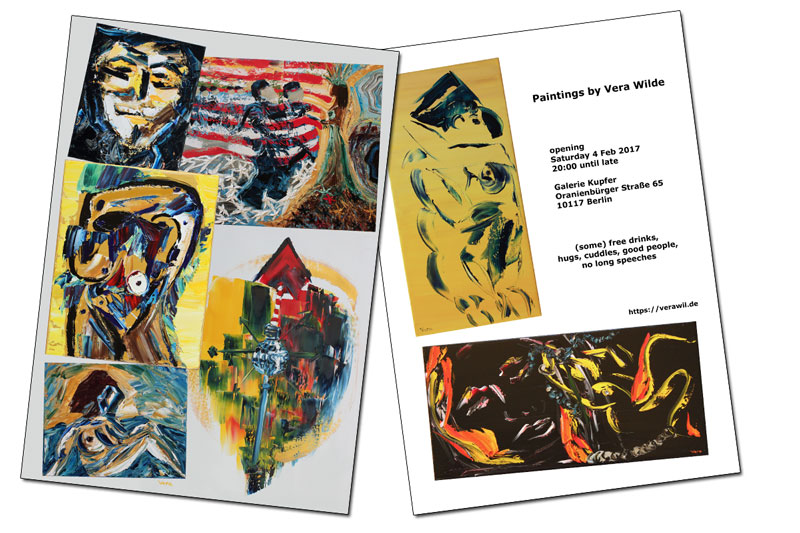 V: These are the most beautiful flyers I've ever seen.
R: Nah. The more I look at them, the more I see things I could've done better.
V: Just because you're working in a class all your own, doesn't mean you're not kicking ass.
Please join us then for art, drinks, and merriment. Bring your friends… See my new art in person… Talk, meet more artists/expats/hackers/friends, and have a good time.