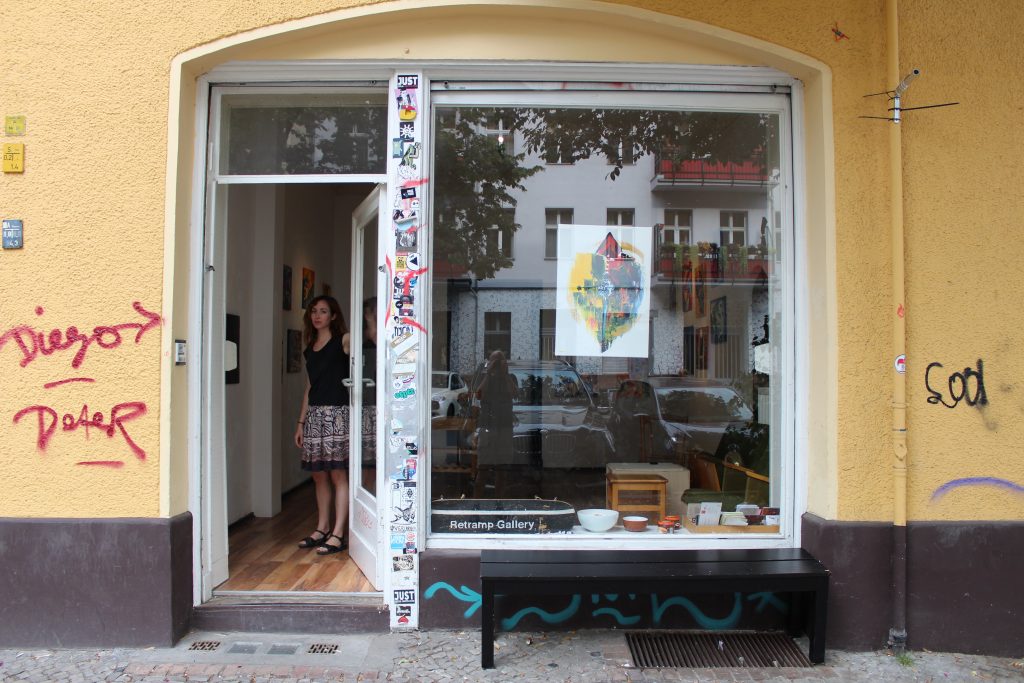 Last night I rehung my first Berlin gallery show in the front room of ReTramp Gallery, with more works. Cartwheeling occurred.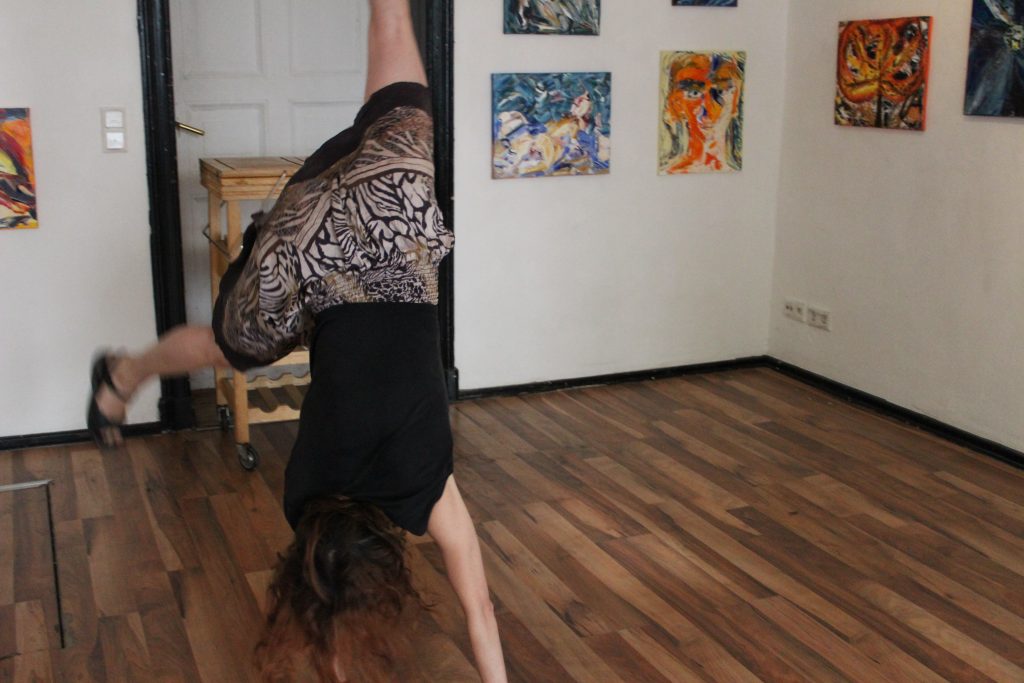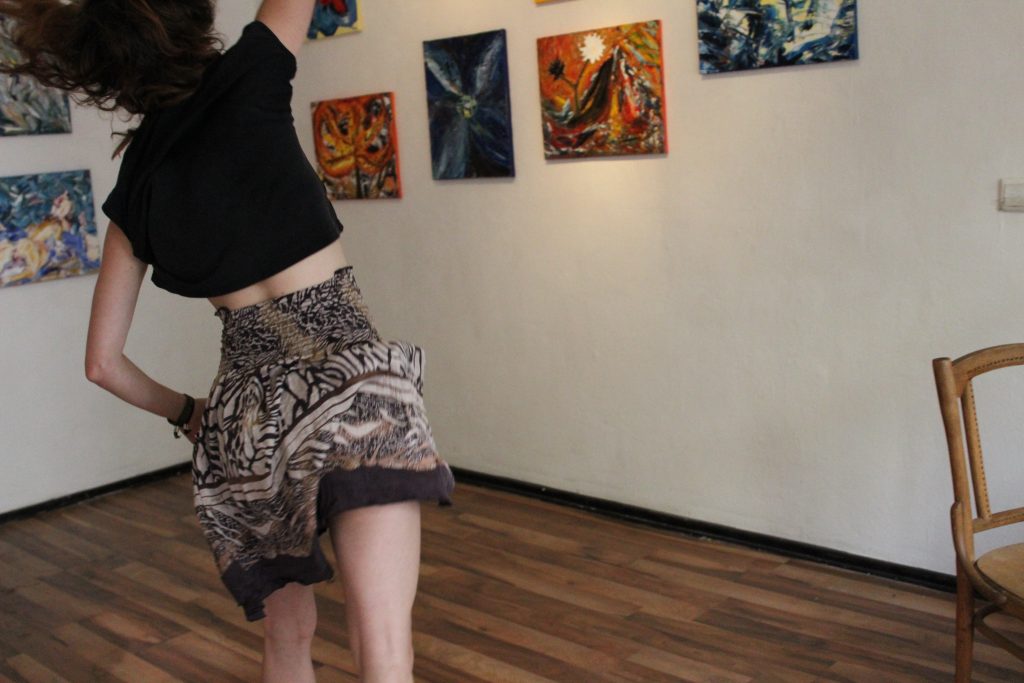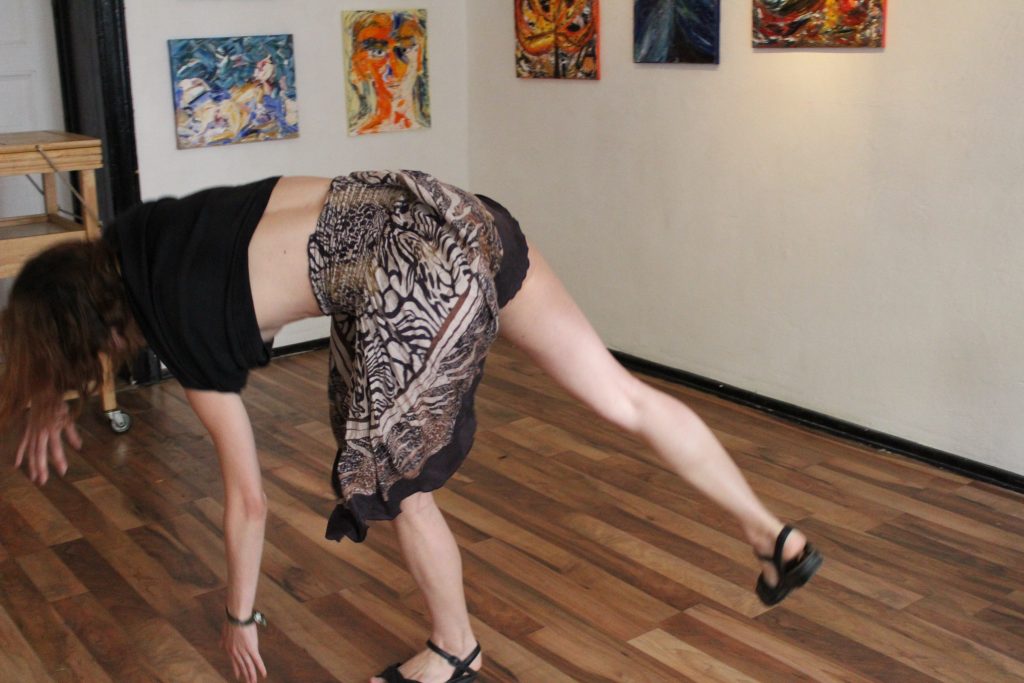 Since moving into my new home studio in late March, I've managed to create enough finished work for a solo gallery show in Berlin (my first). I approve.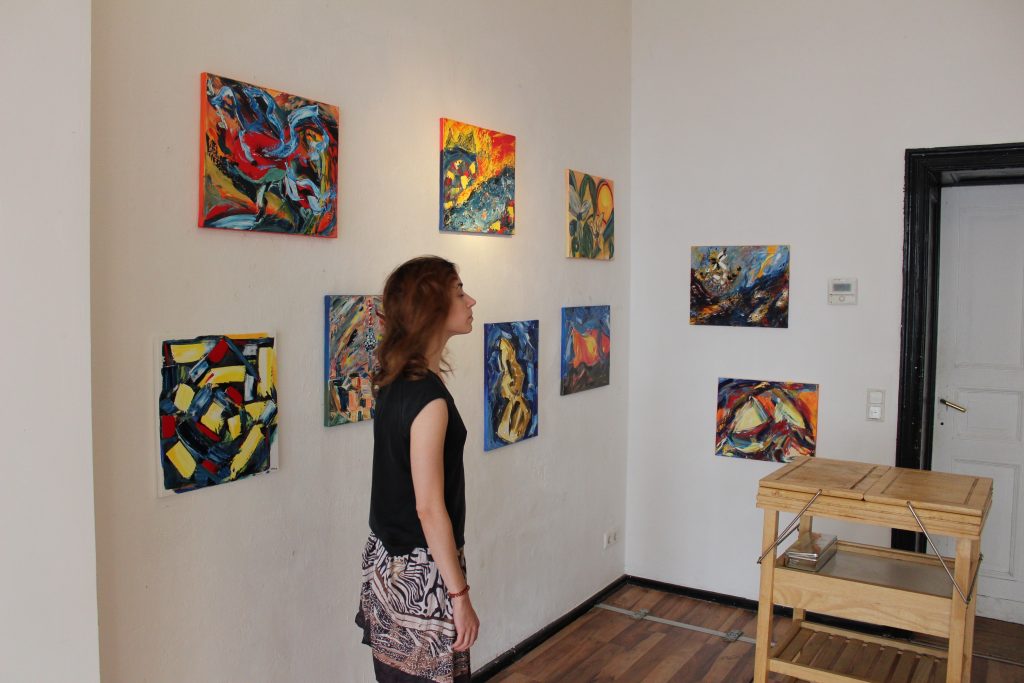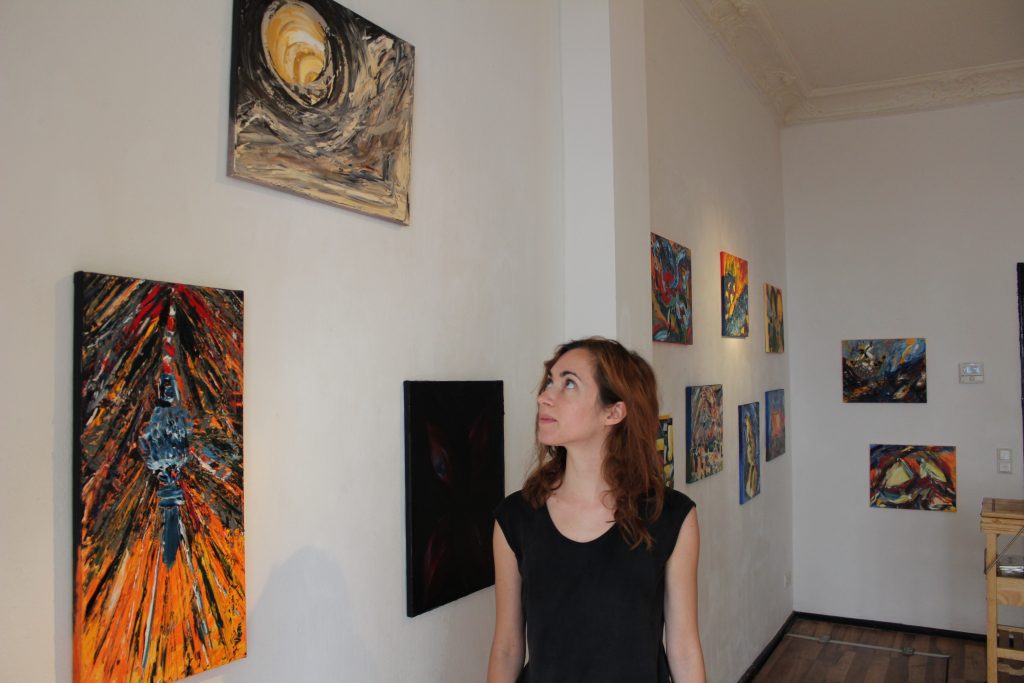 The work showcases a range of styles and subject matter, although it's also all in my voice. (Or vision, as the case may be.)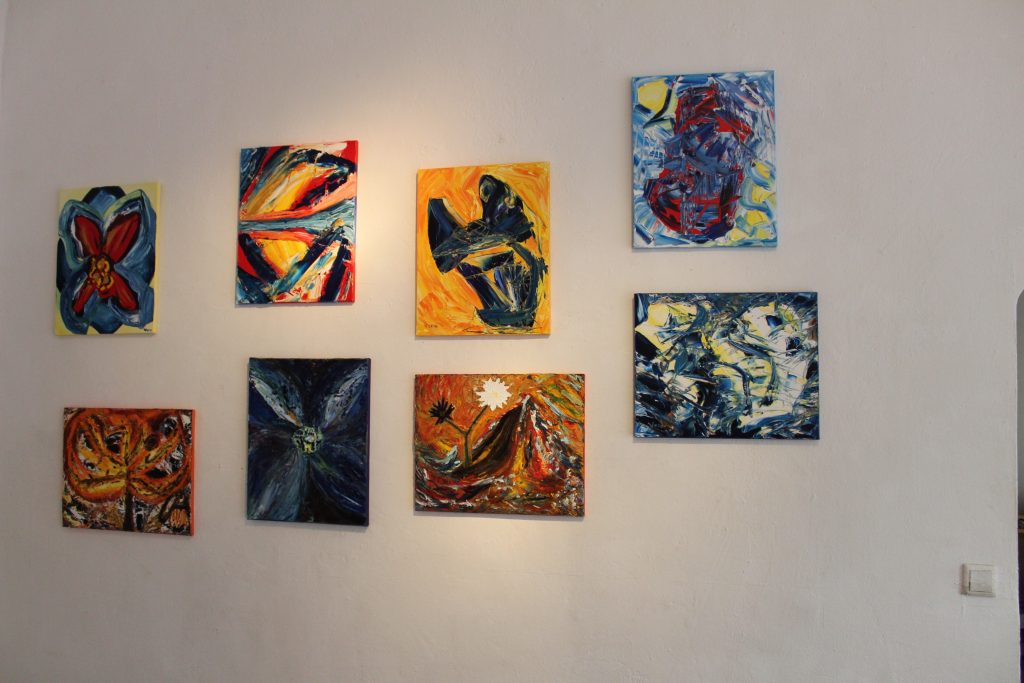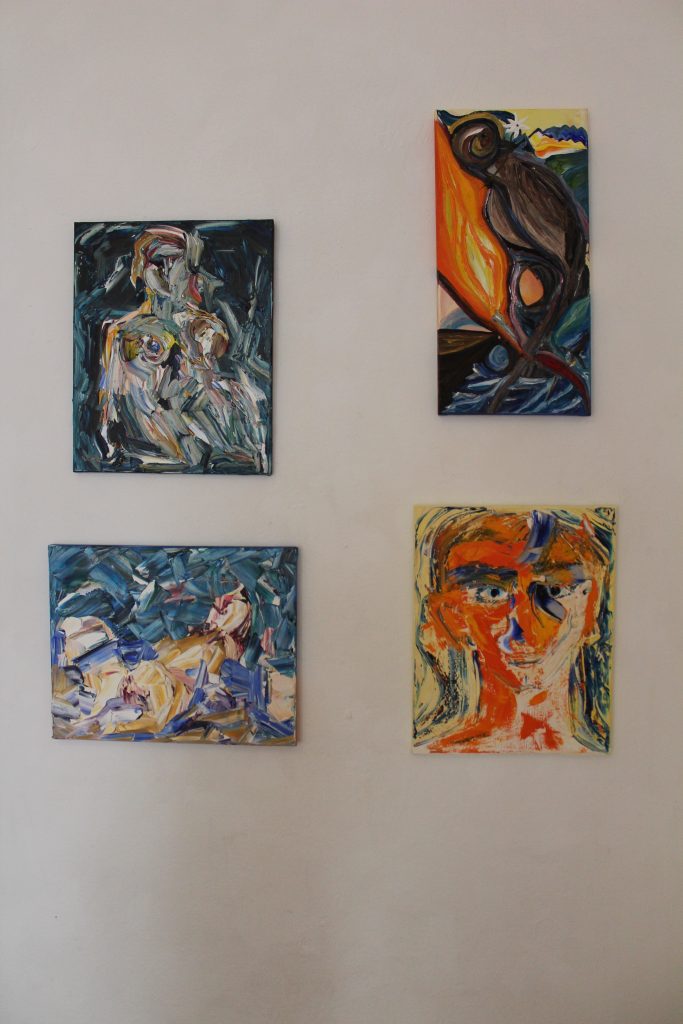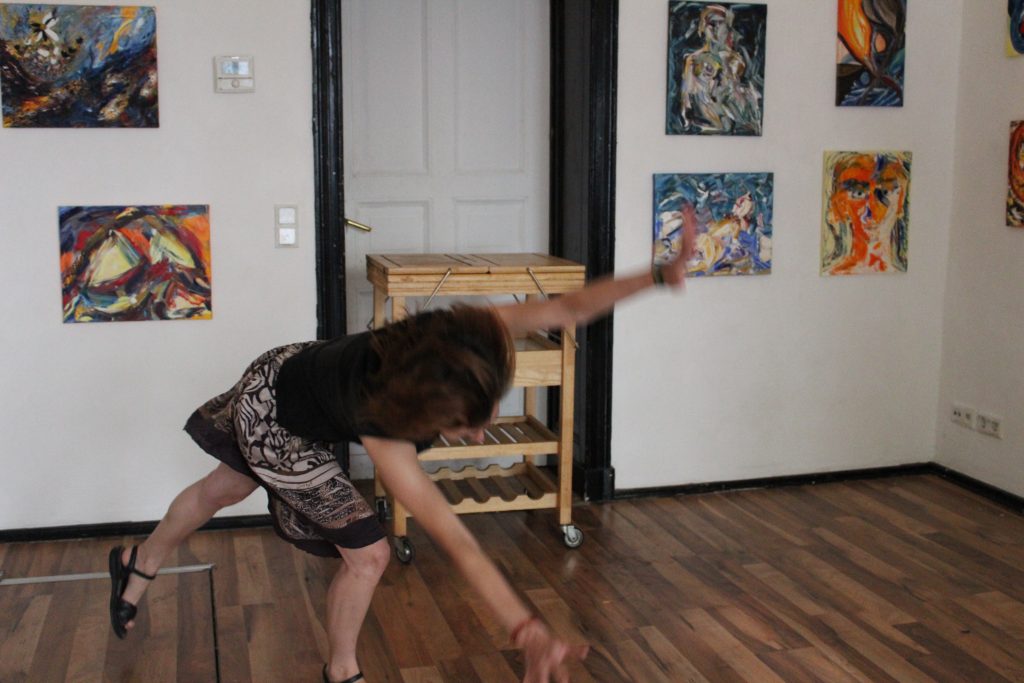 The opening on Monday night was a great success. Friends and family came to gawk and talk.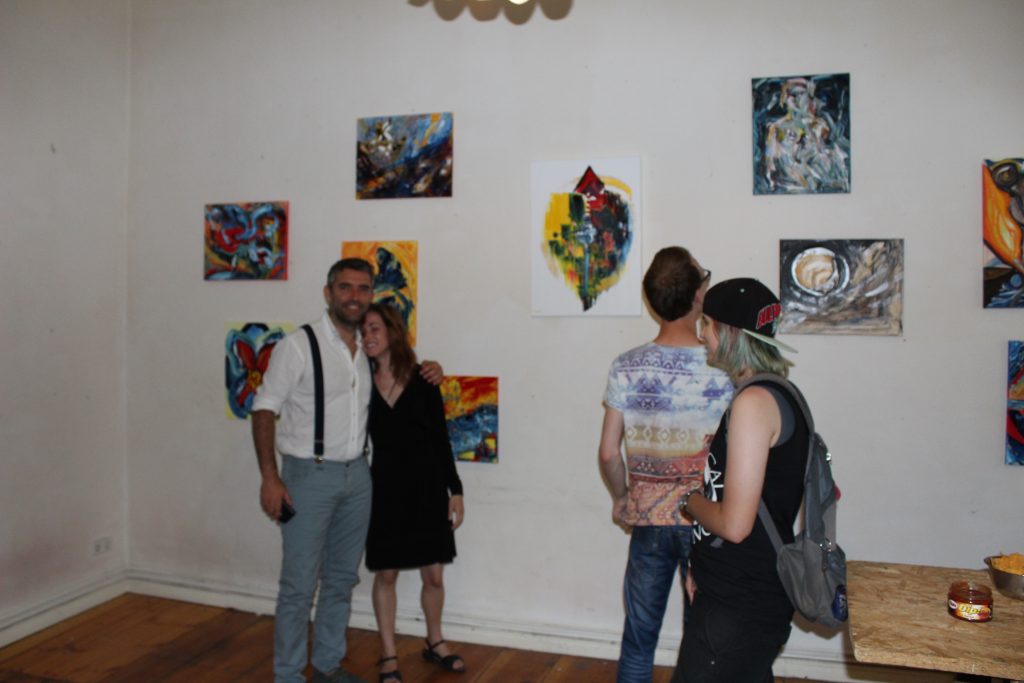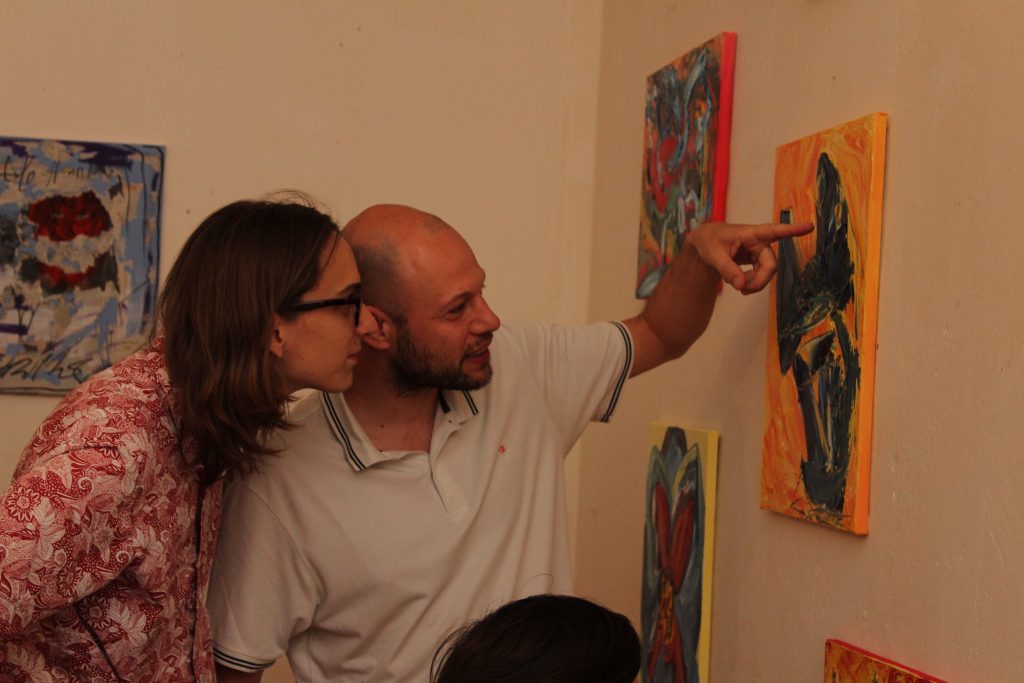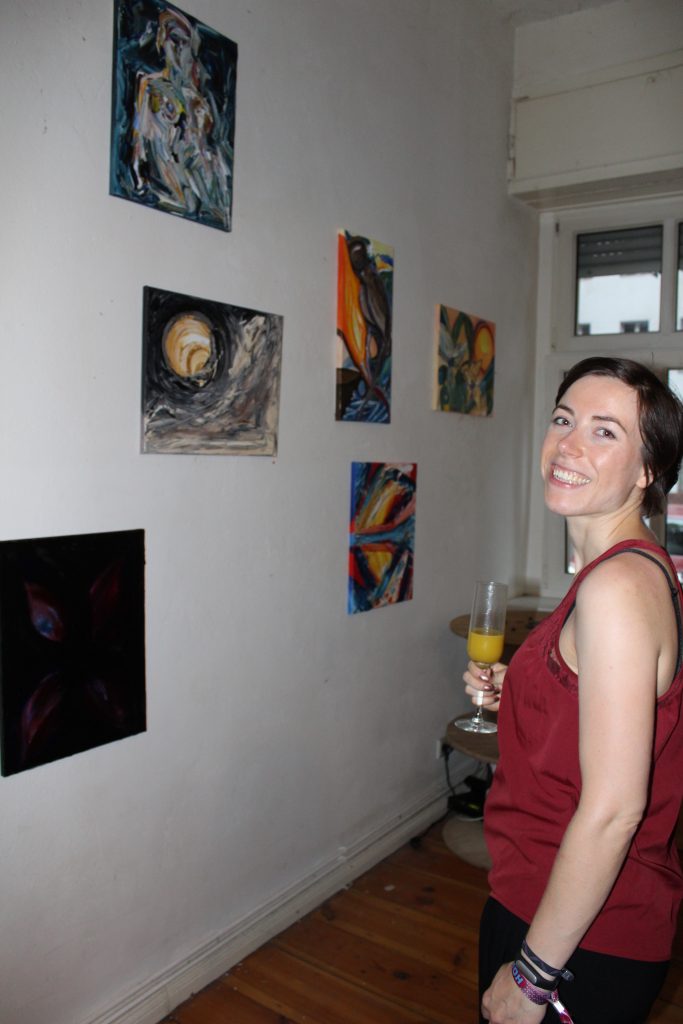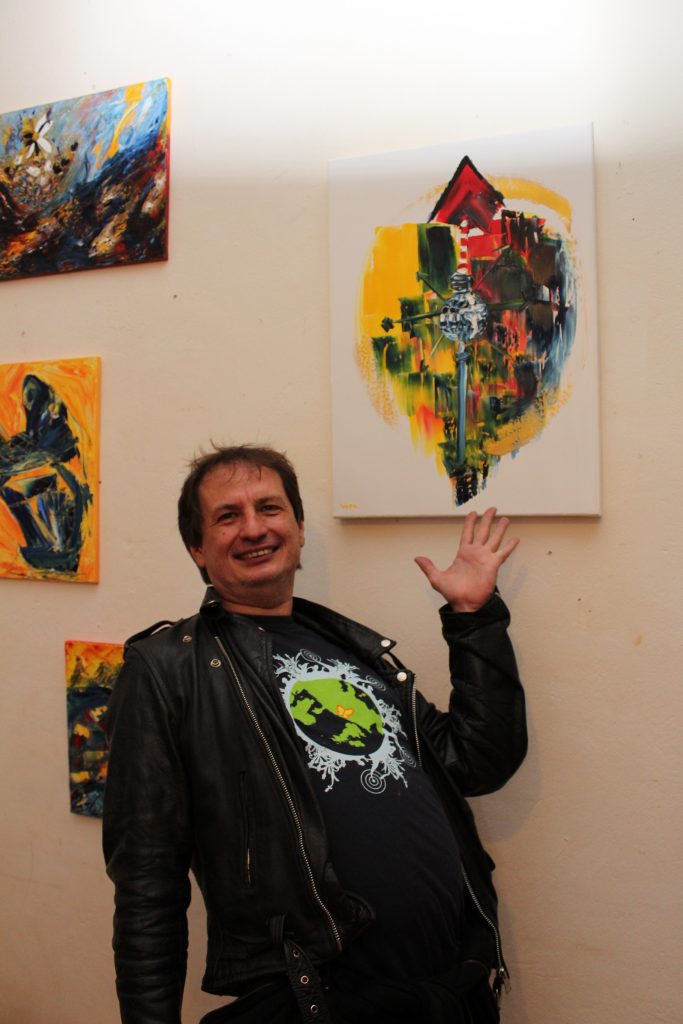 Thanks to everyone who helped make my first Berlin gallery show a success, especially my partner Mr. Wolf and ReTramp gallerist Verity Oberg.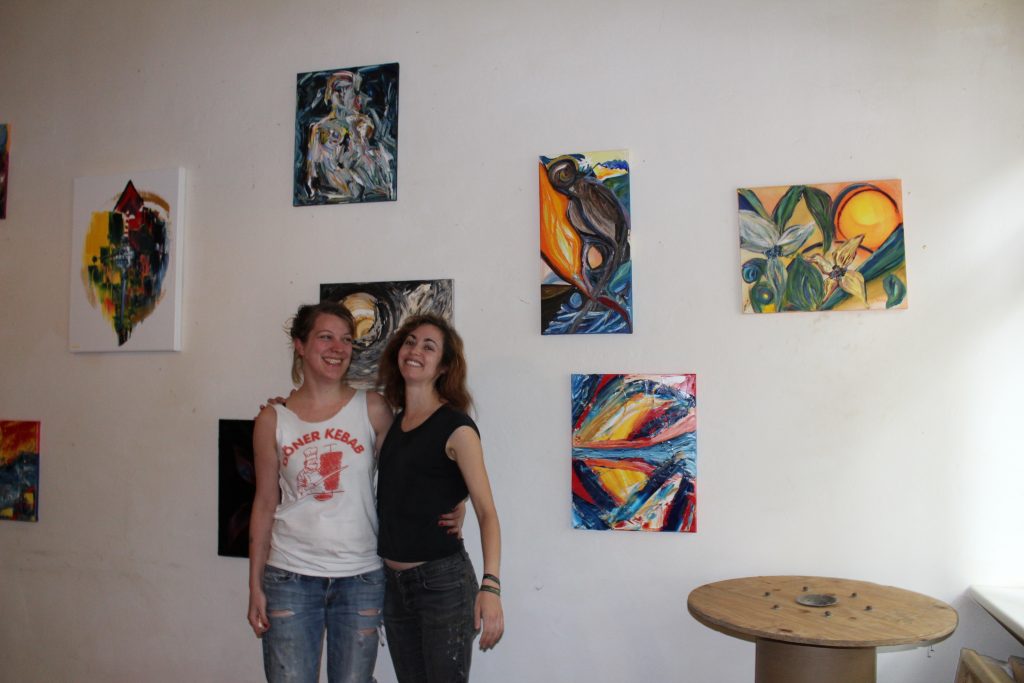 Work hangs through this Sunday, July 18. Until then the gallery is open Wed., Fri., and Sun. 17:00-20:00 and by appointment. After that you just have to come over for coffee to see my art—until I get another show.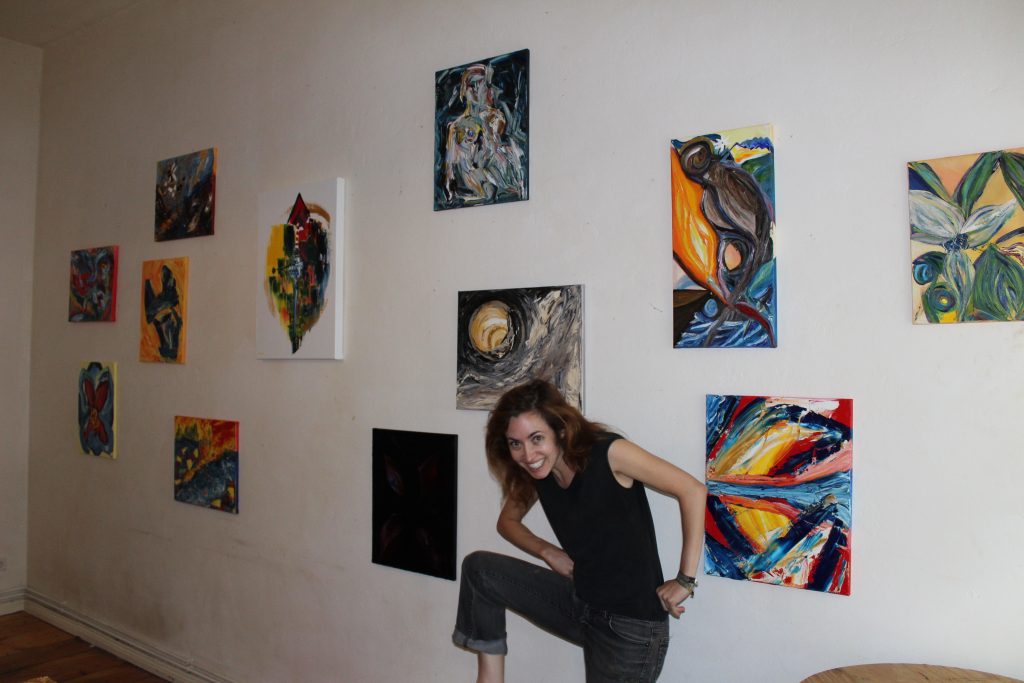 (Who says painting isn't a performance art?)