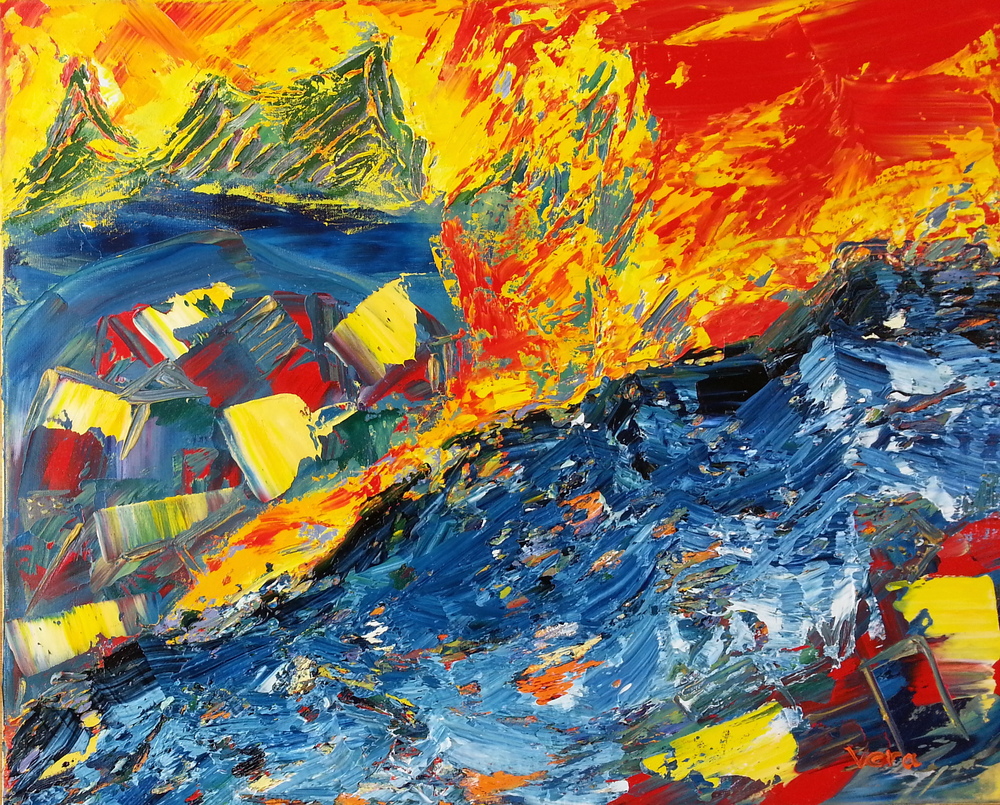 Here's another song I've been trying to get out of my head (at least) since moving to Berlin in November, about "fire and ice." It's a reiteration of this essay (among others) in my erstwhile surveillance series for the now-dormant Rebel News. Here are the lyrics.
Now there are seven new-era Vera tunes no one but me can hear me sing (except all my friends from the Internet, as long as I can't seeeee yoooooou)…
Of course the whole impulse can be parodied so many ways, and this one in particular strikes me suddenly as ridiculous even while it might resonate. One of my favorite singers already sung it better; and one of my favorite poets already said it better…
"Fire and Ice"
By Robert Frost
Some say the world will end in fire,
Some say in ice.
From what I've tasted of desire
I hold with those who favor fire.
But if it had to perish twice,
I think I know enough of hate
To say that for destruction ice
Is also great
And would suffice.