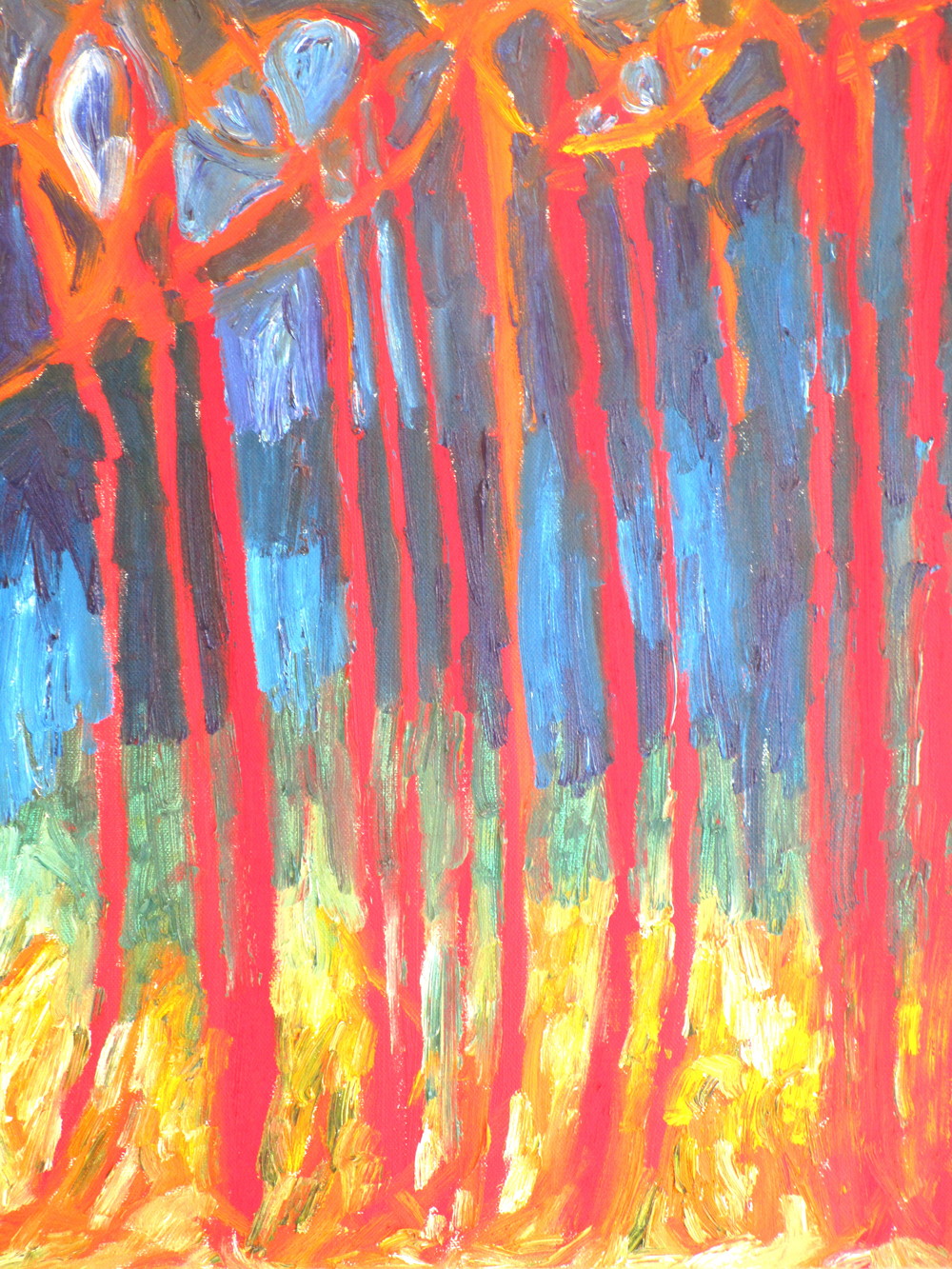 "Company in Green Ridge State Forest, Maryland"
One day, on the way to somewhere important,
I walked into an open field where the rest of my life lay ahead.
Several paths stretched out in different directions.
The night climbed up on the lap of the quiet gray clouds
as I stood still and wondered what would happen.
I had expected wild horses showing the way,
had expected smoke signals pointing out landslides to avoid,
and above all, had expected angels with swords of fire
guarding the most precious and forbidden path of all,
the one I was to fight or seduce them for the taking.
Instead, only this openness greeted me—
the quiet stillness of a familiar peace I'd never known.
The voices of laughing boys and splashing river drifted back
from the way I came, the way I turned back then
to make a new fire by my old tent.
The river was a little different, and me too.
But the fire was all new.
In my tent, I conjured the blanket of my aloneness,
a safety wrapped in everyone who ever helped me,
their arms sewn in my sleeping bag lining.
We held each other as I fell asleep,
and when dawn nudged me forward—
full of time, dreams, and the grace of finding refuge with myself—
we unzipped the seal that had kept me from the world.
Then I climbed out of the cloven pine alone,
and shimmied out into daylight knowing life would be long.